The Scottish women's football squad will be able to train full-time for next year's World Cup thanks to a funding boost.
The Scottish Government has pledged around £80,000 extra cash to the team so the players who are not currently professionals can train full-time from January.
The Scottish team has qualified for the 2019 Women's World Cup, which takes place in France next June.
First Minister Nicola Sturgeon confirmed the funding at Hampden Park in Glasgow.
"This funding will allow all members of the squad to train full-time from January 2019 through to the World Cup in the summer.
"This will help to strengthen women and girls' football in Scotland, and give Shelley (Kerr) and her squad the best chance of success in the finals.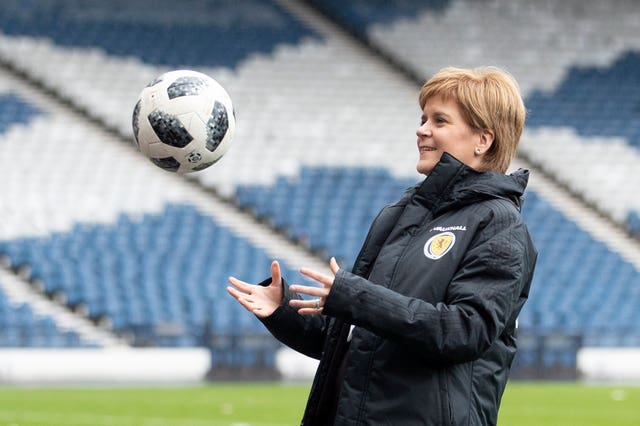 Scotland head coach Shelley Kerr said: "We are in a fortunate position where a number of our players are already playing football full-time and this agreement allows all of our squad to be at their optimal best when the tournament comes around."