Two watches, a cigarette case and lighter owned by notorious East End gangsters the Kray twins are to be auctioned.
Reggie Kray and his brother Ronnie carved out an infamous crime empire through their gang The Firm in the 1950s and 60s and were both given life prison sentences for murder in 1969.
The items, going to auction as a single lot from an anonymous private seller, were handed out to others by Reggie Kray while he was an inmate at Wayland Prison in Norfolk.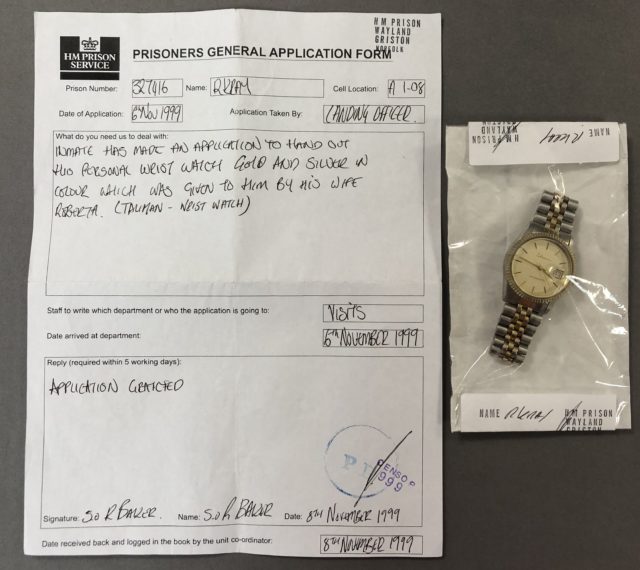 He died eight weeks later from cancer, aged 66.
The lot includes Reggie Kray's gold and silver wristwatch which was given to him by his wife, Roberta, and a wristwatch, cigarette case and lighter belonging to Ronnie Kray.
The items, in their original prison sealed bags, come with original prison application forms dated 1999 requesting permission for them to be handed out.
Ronnie Kray's items, handed out by his brother after his death, also come with a handwritten note by Governor Walker which reads: "Received an application from inmate R. Kray asking for permission to hand over his late brothers (Ronnie Krays) items."
Steven Collins, of auctioneers Cheffins, said Kray memorabilia "only rarely comes to the market", adding: "Whatever your views on the Krays and their criminal careers these items are an almost unique opportunity to buy a part of London's most infamous history."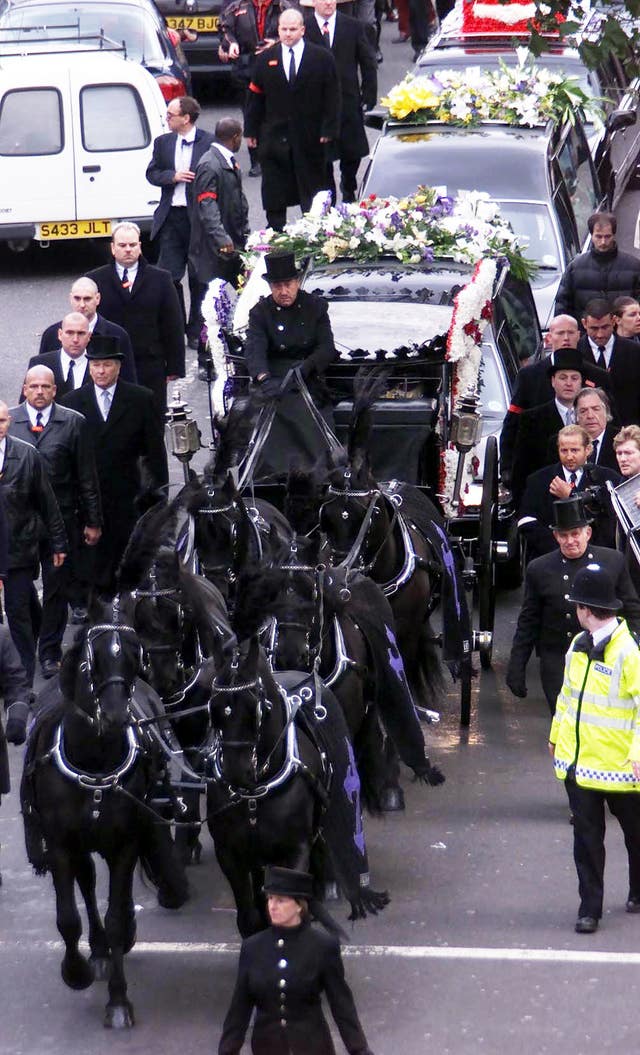 "This is unsurprising as I can't imagine either of them would have owned or wore anything of value whilst in prison," he said.
"It is difficult to put a value on this lot as it could either only make a few hundred pounds or it could sell for thousands to a collector.
"The addition of the original sealed bags and prisoners' application form and the handwritten note from Governor Walker helps to add to desirability and makes the items a pretty rare and sought after collectors piece."
The items will be auctioned at Cheffins in Cambridge on October 18 and have an estimate of £200 to £400.