Members of the public are being asked to listen out for tawny owls as part of a study prompted by concerns that the birds with the classic "twit-twoo" call are in decline.
The British Trust for Ornithology (BTO) is asking people to listen and report calling tawny owls in their garden, local park or piece of woodland this winter.
Researchers want to understand more about the impacts of urbanisation and light pollution on populations of the species.
They are asking people to decide on a location, and then listen for 20 minutes for one evening a week for the tawny owls' calls for the survey, which runs from September 30 2018 to March 31 2019.
Volunteers do not have to commit to listen every week for the "citizen science" scheme but the experts say people will be providing valuable data by recording for as many weeks as they can.
Even if people do not hear an owl, the researchers say that is important information too, as it indicates where the species is missing.
Claire Boothby, survey organiser at BTO, said: "You can listen from pretty much anywhere you like for 20 minutes one evening a week.
"Anyone can take part and the more people that do, the better picture scientists at BTO will have of our tawny owls – you can even do it from the comfort of your bed."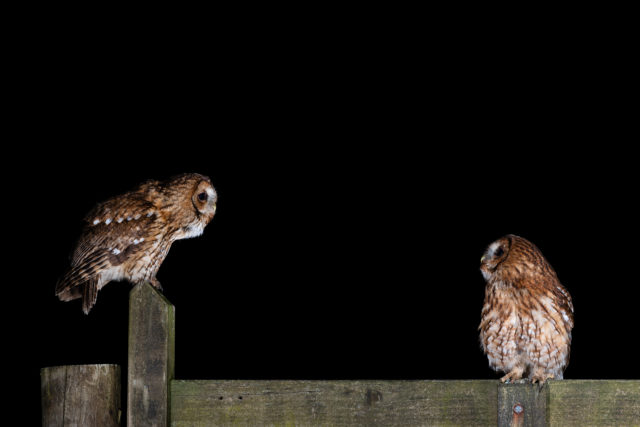 The largely nocturnal birds feed mostly on small mammals, but can eat frogs, small birds, large insects and earthworms feeding above ground, and have also been known to take goldfish from ponds and bats leaving their roosts.
They are mostly found in broadleaf and mixed woodland, but can live in conifer plantations, large urban parks and even surburban gardens.
To register online or for more information, people can visit http://bto.org/owls or email gbw@bto.org