The proportion of car occupants killed while not wearing a seat belt has reached its highest level since records began, new figures show.
More than a quarter (27%) of people who died in crashes on Britain's roads in 2017 were unrestrained, according to Department for Transport (DfT) data.
Some 787 car occupants were killed in cars last year.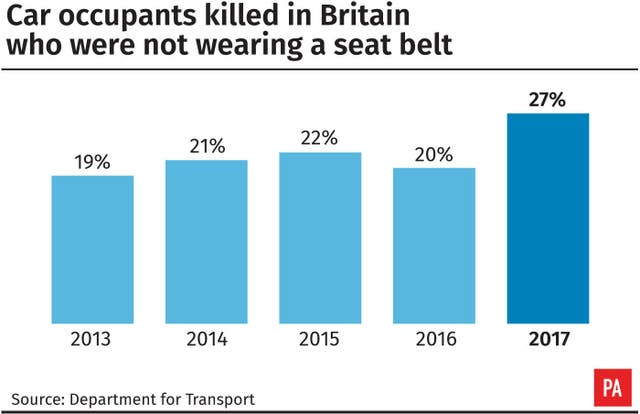 A DfT spokesman said: "We have some of the safest roads in the world and we are always looking at ways of making them safer.
"The number of deaths where people were not wearing a seat belt is shocking.
"Up to one in four deaths in a car could have been prevented by simply plugging in before moving."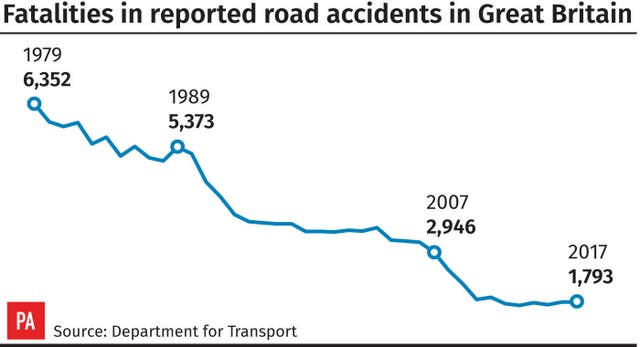 Failure to wear a seat belt carries a minimum penalty of £100, and can be up to £500 if the case goes to court.
The overall number of people killed on Britain's roads in 2017 was 1,793.
This was one more than in 2016 and was fractionally lower than the 2010-14 average of 1,799.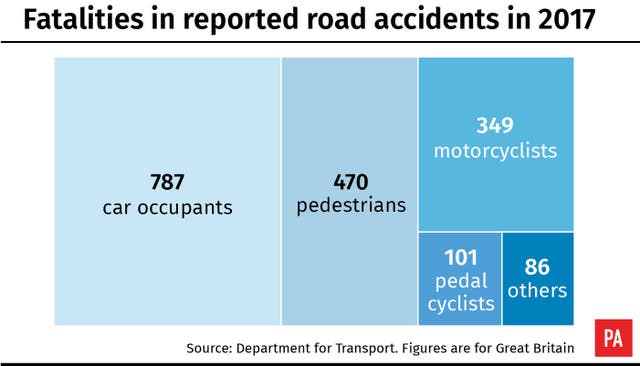 "Progress on British road safety has stagnated and yet the Government sits on its hands and rejects the introduction of policies which are proven to save lives.
"For the individuals, families and whole communities devastated by road crashes, this is simply not good enough.
"We urge the introduction of a more robust driver licensing system, saving young lives and ensuring fitness to drive across all ages; a zero-tolerance limit for drink- and drug-driving, ridding our roads of dangerous and impaired driving; and safer speed limits in our communities and on our rural roads."