A pioneering sculptor who revolutionised fracture treatment during the First World War has been posthumously honoured in her home town.
Anne Acheson designed a splint made out of papier mache instead of the traditional wood.
The splint and subsequent refinements reduced the time taken for the injury to heal and properly supported the broken limb.
The Ulster History Circle unveiled a blue plaque in her memory in Portadown, Co Armagh.
"She changed medical history and made a significant contribution to the war."
The plaque was unveiled at the First Presbyterian Church in Portadown on Thursday by her great-nephew, the Rev John Glasgow Faris. She died in 1962.
Born in 1882, she was the second of seven children and studied sculpture in London before joining the war effort.
She witnessed soldiers coming back from the front lines with broken limbs held together with bits of wooden splints and a couple of bandages.
She suggested taking a plaster cast of the limb and when the cast had hardened wrapping papier-mache over it, then slipping the splint over the broken limb.
This prototype procedure was later replaced by plaster of Paris, which she used in sculpture, reducing the healing time whilst properly supporting the broken limb.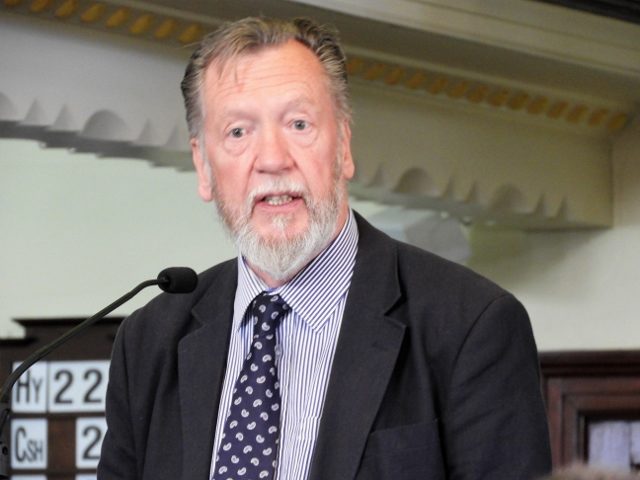 "However she is to be further commended for her pioneering design work, especially towards developing the anatomically correct papier-mache splint, which helped to heal the limbs of many servicemen injured in World War I."
Throughout the war, in military hospitals in Britain and Europe, the idea was adopted and updated over the decades.
It is still in use today.
King George V established the British Empire Medal to recognise the war efforts of civilians and Ms Acheson was appointed CBE in 1919.
During the Second World War from 1939, she retrained as a precision engineer and draftswoman, to carry out voluntary work. She also worked for the Red Cross.