Amal Clooney has called for immediate pardons in the cases of two journalists jailed in Burma for reporting on an alleged massacre of Rohingya Muslims.
The human rights lawyer is representing Kyaw Soe Oo, 28, and Wa Lone, 32, journalists from Reuters news agency sentenced to hard labour after uncovering extra-judicial killings.
Clooney, the wife of Hollywood actor George, called on Burmese leader and Nobel Peace laureate Aung San Suu Kyi to grant the men pardons.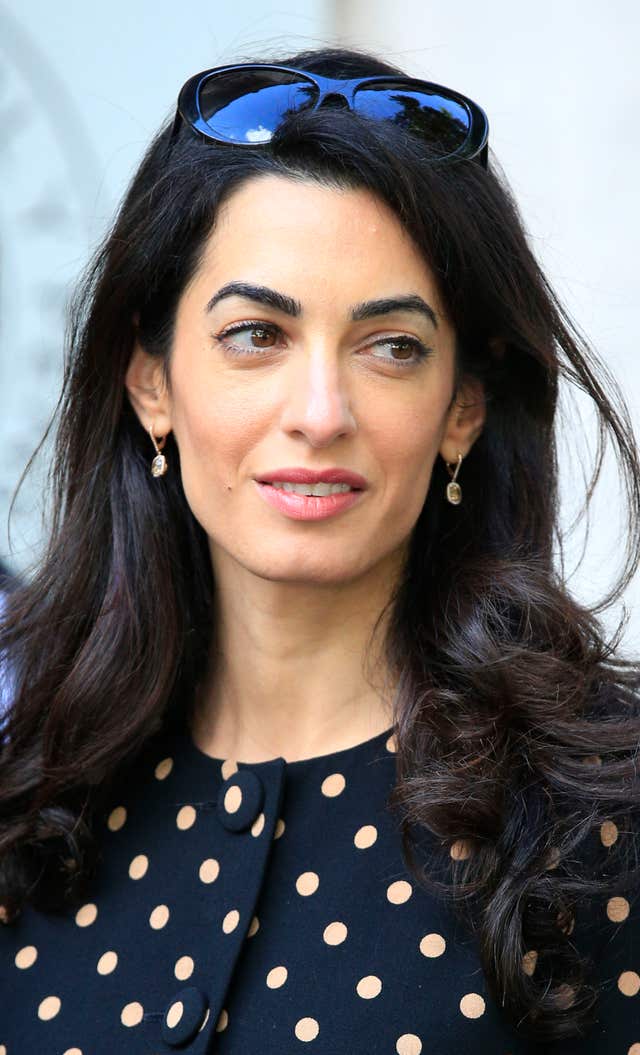 Clooney added the men were "subjected to a show trial" and demanded Ms Suu Kyi to remedy the "egregious injustice".
Burma's army has been accused of murder, rape and setting fire to thousands of homes following an attack by Rohingya militants on security outposts in August 2017.
Earlier this month, Foreign Secretary Jeremy Hunt appealed to Ms Suu Kyi to use her influence to ensure the perpetrators of the genocide are brought to justice.