Hard-left former politician Derek Hatton has said he is "looking forward to getting involved" in Labour politics after claiming to have rejoined the party.
The firebrand ex-deputy leader of Liverpool City Council was expelled 33 years ago for belonging to the left-wing Militant faction.
But he has now claimed that he has had his membership confirmed "in writing" by the party.
He was previously blocked from rejoining Labour in 2015 by former general secretary Iain McNicol.
Despite his assertion, Labour sources have told the Press Association that "he is not currently a member".
PA understands that any membership application from an individual previously expelled would have to be ratified by the party's National Executive Committee.
Mr Hatton, appearing on BBC News, said he reapplied in order to voice his support for Jeremy Corbyn.
He said: "I am a big supporter of Jeremy Corbyn. I think the most important thing now that we've all got in front of us is to get him elected into Downing Street and a Labour government and get rid of this rotten Tory Government that we have in power."
Mr Hatton also claimed that anti-Semitism was not "a massive problem" in the party.
"I think the unfortunate thing is that quite a lot of people in the Tory Party, in the press and some, unfortunately, in the Labour Party have used the anti-Semitism argument as a way of having a go at Jeremy Corbyn.
"In my opinion, I don't believe that there is a massive problem. I walk around the street, people talk to me and I tell you I can't remember the last time someone would talk to me about the problem of anti-Semitism, even Jewish friends of mine.
"People talk to me about unemployment, low wages, bad housing, they talk about those sort of issues."
Asked about the current status of his membership in light of the party's comments, he said: "What the official line from the Labour Party is, is that they do not comment on individual memberships and I understand that. The reality is I'm a member, I have it in writing and there isn't a question about it."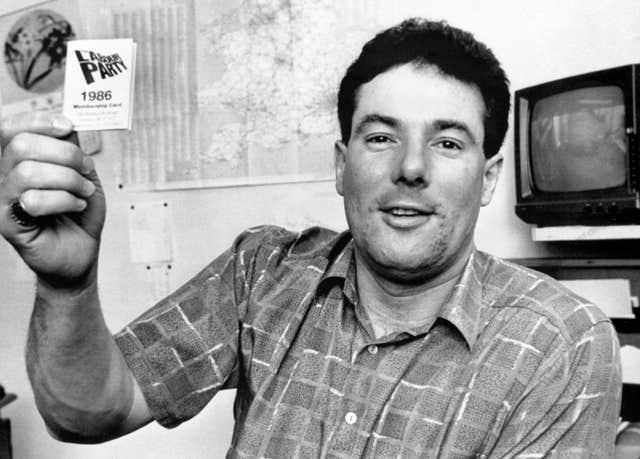 He and other members of the Trotskyite group known as the Militant Tendency were widely blamed for making Labour unelectable when Neil Kinnock was party leader.
Asked whether he was still a Militant, Mr Hatton said: "I've always been socialist. I was a socialist then, a socialist during the time, and I'm a socialist now.
"Would I support a general strike? That's like saying you know, would you support something out the blue? The reality is you don't know; if the timing was right and the trade union movement was supporting it, of course you would."
A Labour spokesman said: "We don't comment on individual memberships."