Police Scotland posted on one of their verified social media channels that they are "tired" of the SNP "going on about" a second independence referendum.
The profile picture on the official Twitter account for the force in Edinburgh was also changed to include a "Yawn" sign.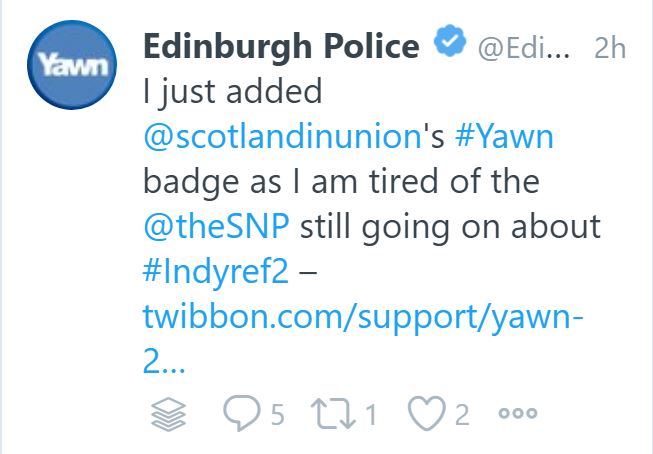 It is understood the incident on Saturday was put down to human error and the image and post have been removed.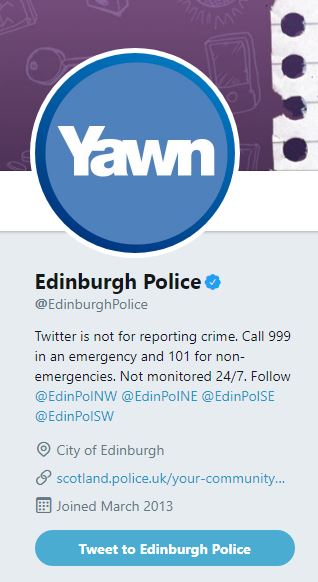 The Yawn campaign was launched by pro-UK group Scotland in Union.
Users can follow a few instructions to have the icon added to their page and the message automatically tweeted out to their followers.