Alan Titchmarsh drove a flock of sheep across London Bridge as part of a centuries-old tradition.
The TV gardener was joined by more than 600 Freemen of the City of London as they exercised their right to herd the animals into the ancient heart of the capital.
Titchmarsh said: "It is important because cities can be an inward place. This reminds them of the importance of farming and all it produces."
He added: "I don't think I've done anything odder than this on a Sunday morning. This takes the biscuit."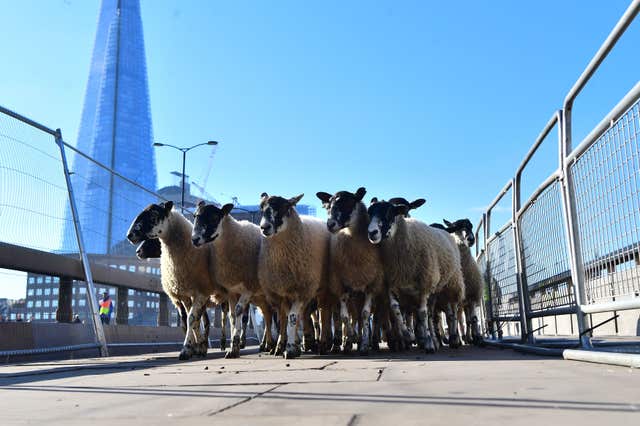 The sheep drive tradition dates back to the 12th century. People can become a Freeman by paying a fee or as a reward for public service.
This is the first time Titchmarsh has taken part in the ceremony since becoming a Freeman. In previous years Dame Barbara Windsor and Mary Berry have led the drive.
Rafe Clutton, master of the Guard of Young Freemen, said: "The City is obviously a huge financial centre and we have a reputation for being a bit greedy and not being nice people, but actually the City is founded on traditions and there's an incredibly rich history."
It raised a lot of money for charity, he added, and is meant to be "a bit of fun".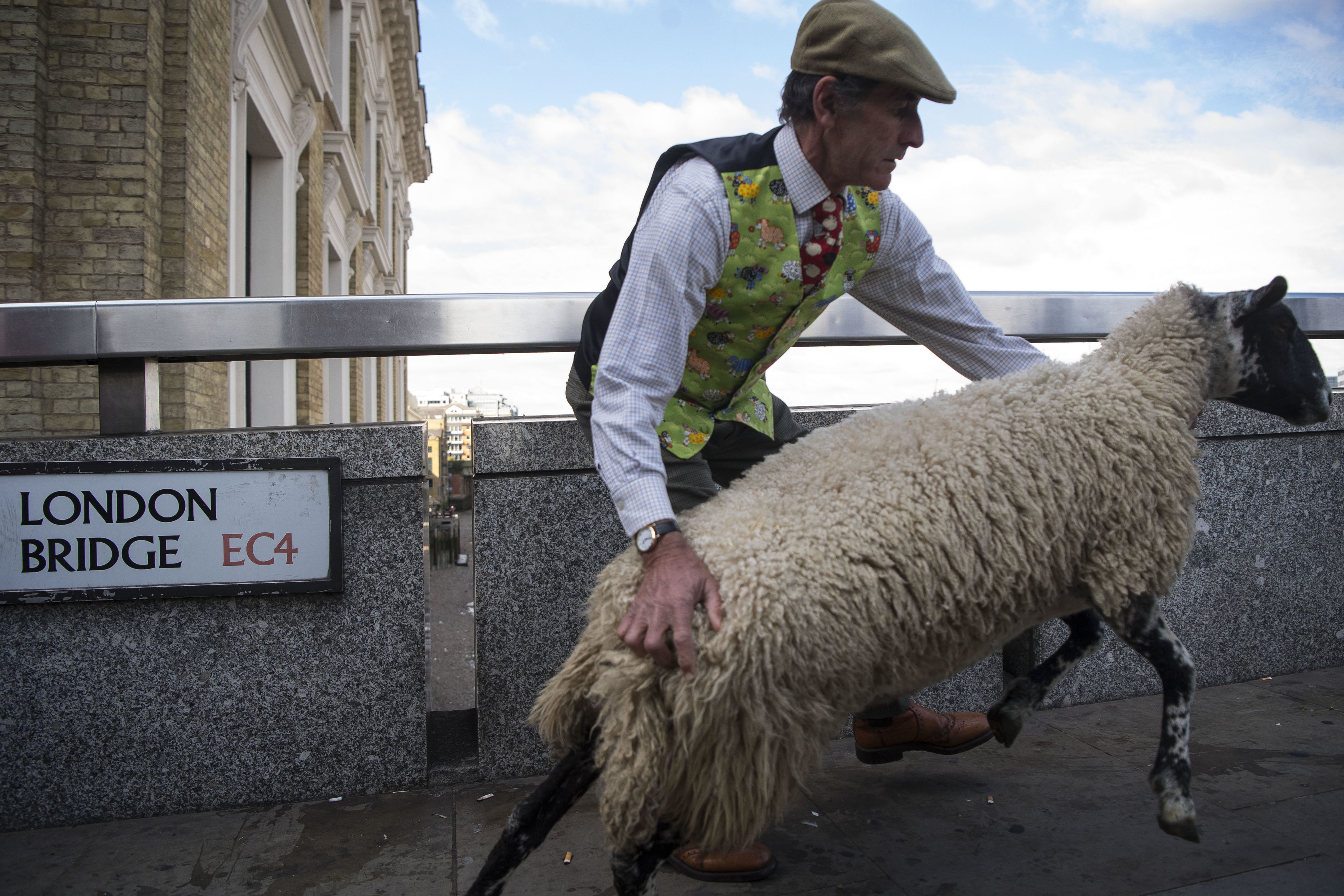 Charles Bowman, Lord Mayor of the City of London, said: "It is wonderful to be able to take part in this event to raise money for such fantastic causes."
A flock of 30 sheep from Bedfordshire were brought into central London for the day, which also aimed raise awareness of agricultural issues.
Bill Clark, past master of the Worshipful Company of Woolmen, said: "Wool may have been replaced by stocks and shares, but London is still the world's centre of commerce."