Sir Richard Branson and his son Sam came seconds from death as falling rocks "the size of small cars" crashed over their heads before they reached the summit of Mont Blanc.
The billionaire businessman said he felt there was "definitely a friendly star above our family" as they had to scramble behind large boulders during the dramatic incident.
He told the Press Association the team of climbers were picked up by a helicopter after reaching the summit as they agreed the path back down was not worth the risk.
A core team of 13 hiked, climbed, cycled and even used sea kayaks to complete their journey from Sardinia to the top of Mont Blanc – raising money for the charity Big Change which helps disadvantaged young people in the UK.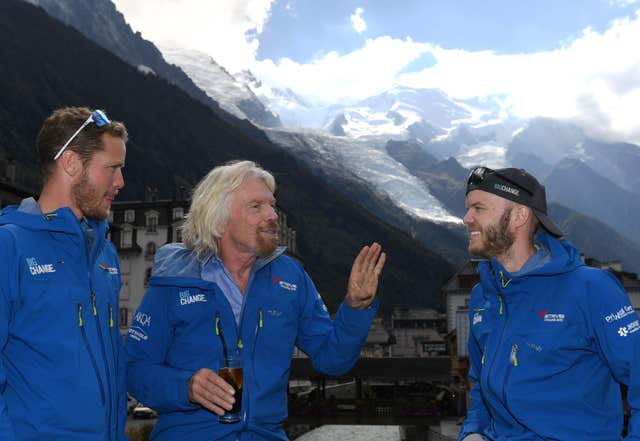 "There's definitely a friendly star above our family and it keeps a watchful eye over us.
"Three seconds earlier and we would all certainly have been killed."
"A side of a cliff had broken away from the mountain further up and seconds later huge boulders the size of small cars were bouncing towards us. Rocks rained down on us from every angle.
"I am not exaggerating when I say four of our team were seconds away from certain death.
"We were all quite emotional and we were completely shattered and exhausted."
Sam Branson captured the terrifying moment the team passed through the area known as "The Gully of Death" on camera as he admitted he was glad to see his children the day before.
"But there's that added element of concern outside which is yourself and the whole team to think about.
"We were hiding in fear, not knowing whether the rocks were falling directly on us or to the side – there was an overwhelming array of emotions."
Noah, who had watched events unfold from above, thought Sam and Sir Richard had been killed in the rock-fall.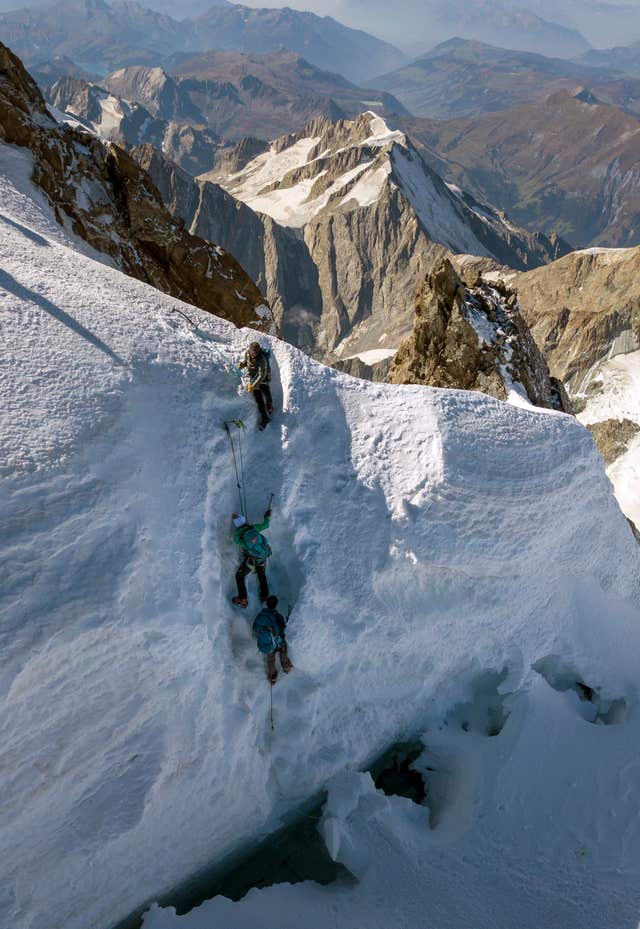 "It was just the sound of the rock-fall just slowly dissipating which was quite an eerie sound itself and then just complete silence.
"The noise and the size of the rocks coming down was completely terrifying."
He added: "I saw Sam and Richard's head appear above the crest of ridge behind me and that's probably one of the greatest senses of relief I've ever experienced in my life – so much so I did have a little cry."
"I wasn't expecting it at all because we had had such a good journey (when we climbed Mont Blanc) six years ago I just didn't have any element of me that was nervous.
"When you hear the risk that they went through, they did have a chance of not coming back."