Users of the new iPhone XS have claimed the smartphone is "beautifying" their images after reporting smoother skin and brighter complexion when taking selfies.
The new XS and XS Max went on sale in the UK earlier this month, featuring updated camera system hardware and software Apple says improves photographs taken with it.
However, some owners of the new devices have claimed their appearance has been enhanced by the new camera when compared with previous versions of the iPhone.
YouTuber Lewis Hilsenteger, host of the channel Unbox Therapy, claimed selfies he had taken looked as though they had been processed through a "covert beauty mode".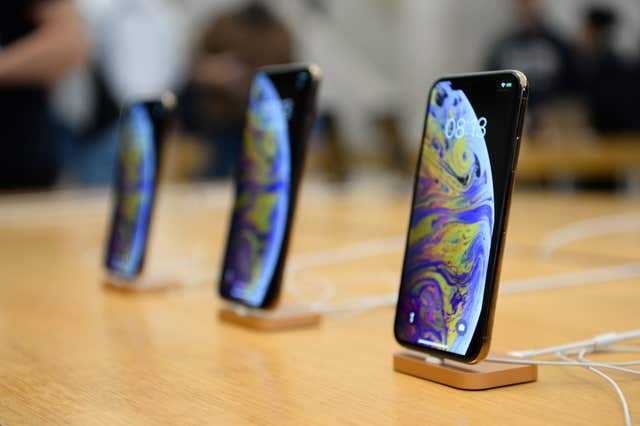 The topic has also been raised by a number of users on forum site Reddit.
Apple has not commented on the issue, but it has been suggested the changes in photos could be down to improvements in the cameras of the XS and XS Max.
The front and rear-facing cameras on both devices have been updated with "advanced algorithms" powered by Apple's new A12 Bionic processor to better process images and improve results in low-light settings, the company says.
A new feature called Smart HDR has also been introduced which Apple says adds more highlight and shadow detail to photos.
These improvements can reduce what is known as noise reduction in photos, which can make images appear grainy.
David Pierini, from website Cult of Mac, said the technology giant's attempts to remove graininess from images was the likely cause of the change.
"Noise reduction tools remove those rogue pixels, but the results often leave a smooth or slightly softer finish to a photo," he said.
"The average iPhone user doesn't necessarily do an elaborate post-production finish to their photos. Apple tries to solve this in-camera with a larger sensor and new image signal processor that is part of the A12 Bionic chip."
It was suggested the technology giant could use a software update to reduce the impact of the new features.
Other smartphone manufacturers, including Samsung and Huawei, have beauty mode settings built into their smartphone cameras which users can edit the strength of, while a number of so-called beauty mode and portrait photography editing apps are available to download.
Apple is due to release another new iPhone – the iPhone XR – later this month.