Tate Modern has unveiled its latest Turbine Hall installation – featuring an "unsettling energy" and a tear-inducing organic compound.
The huge space has been home to more than 100 million "sunflower seeds", spiralling slides and a dazzling sun over the years.
Cuban artist and activist Tania Bruguera created the new work in response to the migration crisis.
In the Turbine Hall, a "low-frequency sound… charges the space with an unsettling energy and a sense that something is changing".
In an adjoining room, a contained organic compound is released into the space to induce tears and provoke "forced empathy".
The cavernous Turbine Hall itself is covered in what appears to be a plain black floor.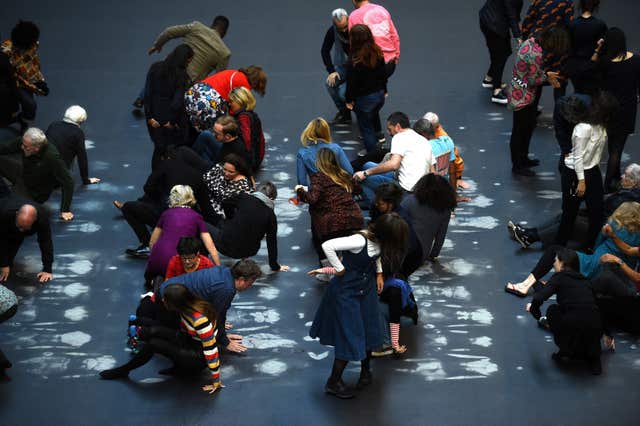 Visitors can attempt to reveal the giant portrait through "collective action with their immediate neighbours in the hall, touching the heat-sensitive material on the floor to expose the image beneath".
The image can only be read from a distance despite those within touching distance having to make it visible.
The Hyundai Commission opens at Tate Modern on Tuesday and runs until February 24 2019.