It would be "grossly irresponsible" to oust the Prime Minister at a pivotal moment in the Brexit negotiations, a Treasury minister has warned.
Robert Jenrick said speculation about senior Tories including Boris Johnson manoeuvering for the leadership was a "distraction".
In a message to Tory MPs who have submitted letters calling for a no confidence vote in Mrs May, the Exchequer Secretary said voters wanted the party to focus on delivering Brexit.
"I don't sense there is any appetite for changing leader and I think it would be grossly irresponsible," he told the Press Association at the Conservative Party Conference in Birmingham.
He added: "There is not a vacancy for prime minister and that is a distraction from the task ahead of us this autumn, which is to ensure a good deal for the country in Europe and move forward with our domestic agenda."
Mr Jenrick stressed that the Government was concentrating on Brexit and its domestic agenda, "not the tittle-tattle and media speculation about who may or may not be prime minister in many years to come".
The Treasury minister and his boss Philip Hammond launched an effort to reassure businesses that the Tories were on their side following a series of attacks by Brexiteers on corporate chiefs and lobbying groups for warning about the impact of the decision to leave the EU.
"We welcome the views of business," he said. "We appreciate that Brexit creates uncertainties which we now need to overcome."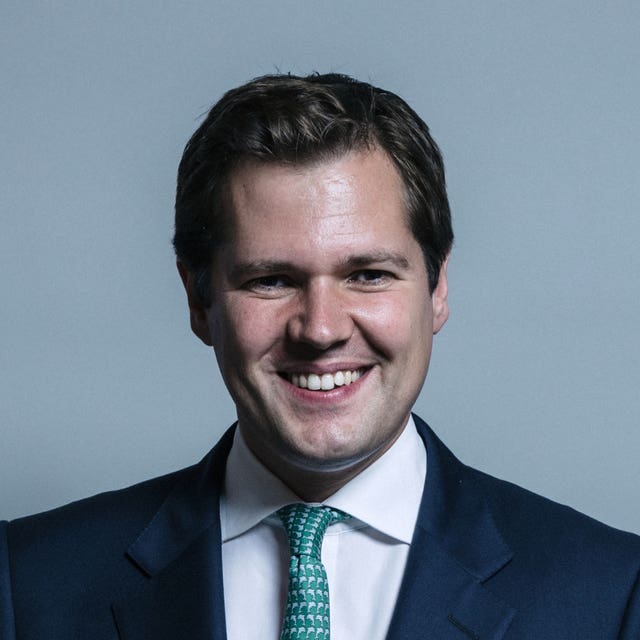 Mr Jenrick's ministerial responsibilities include improving the UK's productivity and he acknowledged the shift to automation and the use of artificial intelligence could put jobs at risk.
But he said the Government's National Retraining Scheme would help workers adapt to the new economy.
"I think these new technologies will pose a major challenge to us as a Government and as a society," he said.
"There will be jobs lost as a result of it, but also many new jobs that will be created and hopefully those jobs will be high-skilled, high-paid jobs of the future."
He added: "You can't sound like King Canute and pretend that these things aren't going to happen – they are, and we need to embrace new technology.
"But we do need to watch the back of working people and ensure that they have the skills that are required to be flexible and nimble enough to move from one occupation to the next."