Transport for London (TfL) needs to "raise its game" to protect people from the threat of terrorism in the wake of the Westminster Bridge attack, an inquest has heard.
Khalid Masood, 52, ploughed a hired SUV into pedestrians Kurt Cochran, 54, Leslie Rhodes, 75, Aysha Frade, 44, and Andreea Cristea, 31, on March 22 last year, before stabbing Pc Keith Palmer, 48, to death near the Houses of Parliament.
TfL's head of transport policing Siwan Hayward told an inquest into their deaths the risk of a vehicle being used as a weapon to target pedestrians on the city's bridges had not been appreciated at the time, despite lorries having been used in earlier atrocities in Nice and Berlin.
There were no security barriers in place on Westminster Bridge, for which TfL has responsibility as the highway authority, at the time of the attack.
Barriers were still not in place on London Bridge by June 3 last year when a second terrorist attack involving a vehicle was carried out.
Ms Hayward said they had not been informed of the specific threat by counter-terror police but promised TfL is now working "proactively" to consider "protective security".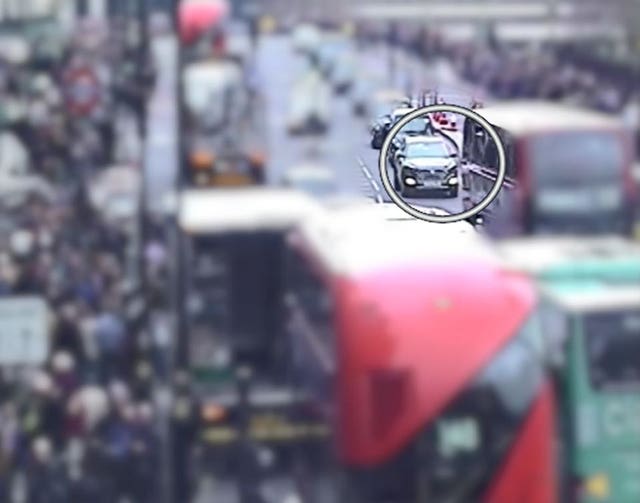 He suggested: "To this day there are still crowded places, areas where there a large numbers of members of the public in this city where people remain vulnerable. Would you accept that?"
Ms Hayward said: "Yes sir, there are a number of very crowded streets across London and clearly the nature of the threat we are now facing is one I believe that was quoted in this court that the incitement from religious leaders and propagandists is 'any vehicle, any weapon, any place or anywhere'.
Mr Patterson continued: "TfL needs to raise its game to meet this threat."
Ms Hayward replied: "I would argue we have … significantly raised our game.
"We are now proactively and, to some extent, leading the way in the consideration of protective security across crowded places in the public realm."
Body armour expert Paul Fenne told the inquest that Pc Keith Palmer endured "seven seconds of attack" in which he was stabbed six times.
The wounds were inflicted about two inches, or 50 mm, from the edge of his stab vest at the back of his left underarm.
He said: "After Pc Palmer had fallen there were seven seconds of attack and in that time at least six significant impacts were made.
"This is about 50 mm or two inches away from the panel under the left underarm on the back."
Other officers, like firearms or covert police and the military, wear different types of armour which can provide more protection.
But it would be completely inappropriate for the police to wear this as it would restrict their movements, the inquest heard.
Asked if there was any body armour which would have protected Pc Palmer against the fatal strike, Mr Fenne replied: "No, that's correct."
The inquest continues.