A new campaign is calling for people to "ask twice" how others are feeling, to improve conversations around mental health.
More than three-quarters of people (78%) would say they are "fine" even when struggling with low mood, anxiety or other mental health problems, a survey has found.
Many respondents said this was because they did not believe people wanted to hear the honest answer.
The new initiative, part of mental health campaign Time to Change, suggests asking someone twice shows a willingness to talk and listen.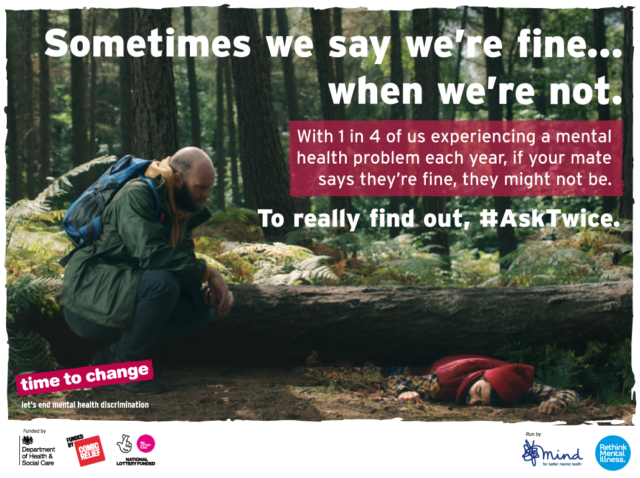 About 52% said they would not want to burden anyone and 39% said they would only respond truthfully if they were confident a friend or family member wanted to listen.
Jo Loughran, director of Time to Change, said: "We all hear it dozens of times a day, 'How are you?', 'Fine thanks, how are you?'
"Our research shows that, as a nation, we find it hard to answer honestly.
"This could mean someone close to you is struggling with their mental health – they might just be waiting for your cue to talk about it.
"Asking twice is a simple, effective way to show our friends and family members that we are asking for real; that we are ready to listen, whether that's now or whenever they're ready."
More than 2,000 people in the UK took part in the survey.