People seeking UK citizenship must pass a "British values test", Sajid Javid said, as he criticised the existing "pub quiz" examination.
The Home Secretary stressed his belief that immigration has been good for Britain as he outlined his hopes for the country to continue to be open and tolerant after Brexit.
He added "newcomers" should be expected to live by "British values" and said the existing "Life in the UK" test is "not enough", noting it is far more important for people to understand what binds society together, rather than the name of Henry VIII's sixth wife.
Shadow home secretary Diane Abbott said it was not clear the announcement was any improvement on Theresa May's previous test established in 2015 or Conservative former minister Norman Tebbit's "cricket test".
Mr Javid also outlined moves to strip dual-citizens of their British citizenship if they are convicted of "grave" criminal offences, such as those involved in gang-based child sexual exploitation.
And he accused Jeremy Corbyn of being a "threat to our national security" during an attack on the Labour leader.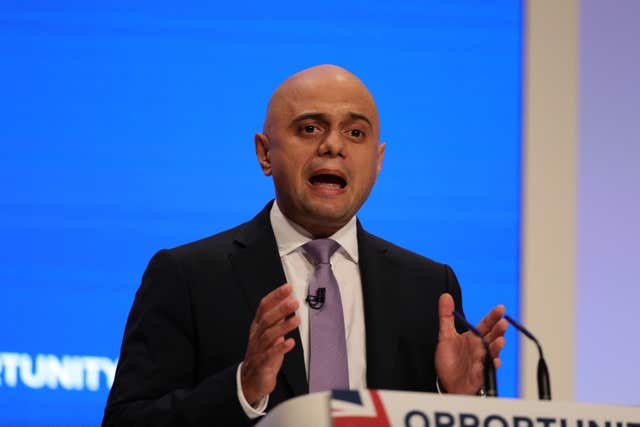 Speaking at the Conservative Party conference in Birmingham, Mr Javid said: "We welcome newcomers. In turn, we expect them to live by our British values.
"And it is only right that we make it clear to all new citizens what we are for, and what we are against.
"The existing 'Life in the UK' test for new citizens is not enough. Maybe it is helpful for people to know the name of the sixth wife of Henry VIII.
"But far more important to me is that they also understand the liberal, democratic values that bind our society together.
"It's about signing up to those values that we share and live by together. It's about starting as you mean to go on. It's about integration, not segregation."
Mr Javid also said the Government would strengthen the English language requirements for all new citizens.
He criticised the "medieval" practice of forced marriage and outlined proposals to refuse spousal entry to the UK where there is evidence of it occurring.
Mr Javid said: "We will consult on making it a mandatory duty for professionals to report forced marriage whenever they come across it.
"And when women have the courage to come forward and inform us that they have been forced to sponsor a spousal visa against their will, we will not only protect their anonymity but we will do everything we can to deny or revoke that visa."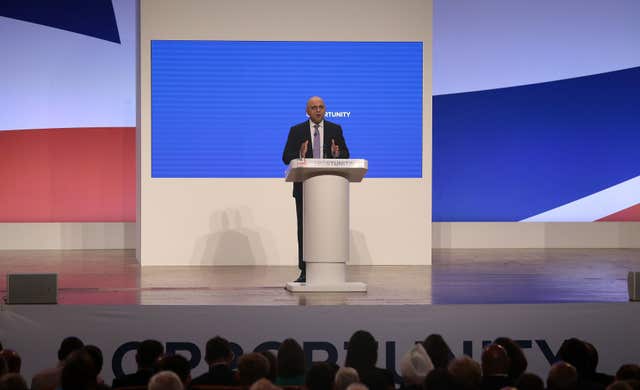 He went on: "For the first time, I will apply this power to some of those who are convicted of the most grave criminal offences.
"This applies to some of the despicable men involved in gang-based child sexual exploitation."
The Cabinet minister earlier confirmed middle-class drug users will be targeted in a purge on the causes of violent crime, saying that sudden bursts of violence can be linked to shifts in the drugs market.
A review will be carried out into who is buying illicit substances as well as who is selling them.
It will look at all types of user, including professionals, and all illegal drugs, Mr Javid said.
The results will be used to help police and organisations like the National Crime Agency crack down on buyers and sellers.
Labour said the move would not make up for cuts made to public services under the Tories.
A £200 million youth endowment fund is also being set up that will focus on violent crime hotspots.
Shadow home secretary Diane Abbott said: "Violent crime is rising and recorded drug-related crime is surging, but all the Tories can offer is a review, yet another consultation and a £200 million fund that doesn't replace the money they have already cut from local authorities.
"It's no use Sajid Javid saying health, education, social services, local government, housing and others are at the root cause of violent crime.
"He is part of a Government that has been implementing damaging austerity measures in all of these areas for more than eight years."
Ms Abbott also said: "The idea that a Government whose hostile environment policy and handling of the Windrush scandal has brought shame to the country should be defining British values is deeply worrying.
"People in this country value tolerance and getting along together. To demand something else is surely very un-British."