Irish President Michael D Higgins has said he was "hurt" over allegations he used his 317,000-euro presidential allowance to top up a staff member's wages.
The issue was brought up last week by the Public Accounts Committee, which scrutinises spending in the Office of the President.
An allowance of up to 317,000 euro a year has been paid to each president since 1998 which is not audited, taxed or scrutinised.
During the committee meeting, Comptroller and Auditor General Seamus McCarthy was not able to definitively say what the money was used for.
There has been a level of confusion since the meeting, and Mr Higgins said at his campaign launch last week that he would provide clarity over what the money was spent on.
"The issue of the 317,000 which is specified in the original act of 1938 is for additional costs in performance of duties," Mr Higgins said.
"I want to say, I found the suggestion it was used for anything other than the act specified an absolutely outrageous suggestion.
"One comment that suggested that I had used it to top up an employee's salary is just simply wrong – it is not true.
"In the month of November we will make a full return on every euro spent.
"Everything is receipted, I have no problem whatsoever of handing back any money. The balance of whatever is left will be sent back to the exchequer."
He said the report would not be ready until November as he was busy with his presidential election campaign, despite leading some to believe a formal statement would be available before the vote.
"Every single euro is properly spent, and every single euro will be accounted for," he said.
"I'm entirely open to more transparency going forward. I have changed nothing and I have spent nothing differently than anyone who went before.
"I would say I think anyone who is president must be allowed some level of independence, you have to allow the president some discretion.
"I really was hurt for a member of my staff who was unfairly named and unfairly treated at the suggestion he benefited in some way."
Mr Higgins has been criticised by other candidates for saying he will not appear in the Clare Byrne Live debate on RTE, despite it being held at 10pm on a Monday night.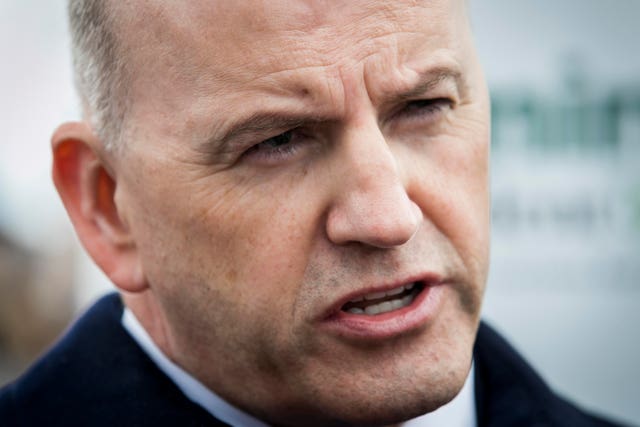 "It's a matter of making a choice, we have signed off on a number of debates and interviews with print titles and radio," Mr Higgins said.
"We'll be fair, we are doing our very best at the moment."
There are six candidates running for election on October 26. The other four are Joan Freeman, Gavin Duffy, Liadh Ni Riada and Peter Casey.
Fine Gael and Fianna Fail have backed Mr Higgins for re-election, and have not fielded their own party candidates in support of his campaign.