In one of the most important speeches of her political career, Theresa May will seek to rally her fractious party behind her by declaring that Britain's post-Brexit future is "full of promise".
The Prime Minister will make a direct appeal to mainstream Labour voters disillusioned by Jeremy Corbyn's left-wing agenda to switch to the "decent, moderate, patriotic" Tories.
And she will borrow the Labour leader's "For the many, not the few" slogan as she declares that Conservatives are "a party not for the few, not even for the many, but for everyone who is willing to work hard and do their best".
Mrs May takes to the stage at the Conservative Conference in Birmingham on Wednesday, less than 24 hours after 1,500 delegates gave a thunderous standing ovation to Boris Johnson as he branded her Brexit plans a "constitutional outrage" that would humiliate Britain.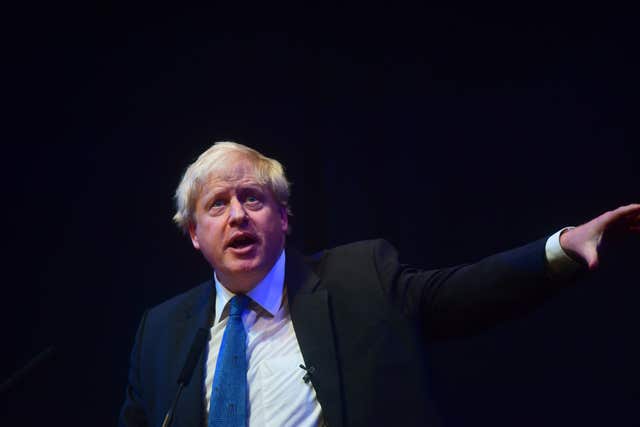 But he stopped well short of a direct challenge to her leadership, urging Tories to "back (her) in the best way possible", by encouraging her to ditch the plan agreed at her country residence and return to her earlier hard Brexit blueprint.
Mrs May said she was "cross" with her former foreign secretary, accusing him of being ready to "tear up" her guarantee to the people of Northern Ireland that there would be no customs border down the Irish Sea.
But in her keynote speech in Birmingham, she will focus on her hopes for a brighter future after Brexit.
"I passionately believe that our best days lie ahead of us and that our future is full of promise," she will say.
"Don't let anyone tell you we don't have what it takes: we have everything we need to succeed."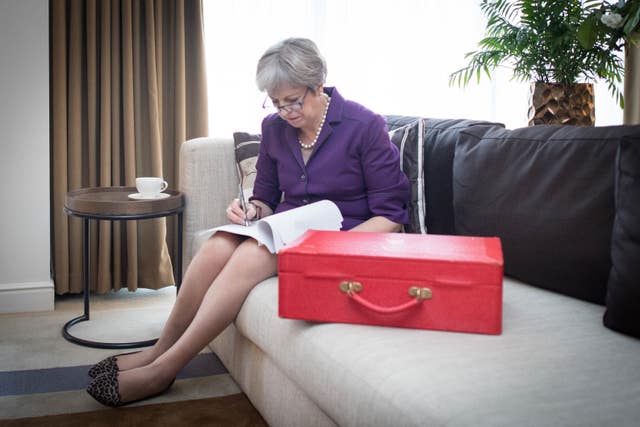 Observers will keep a close eye on whether she makes any reference to that calamitous performance, which led to speculation over how long she could last as Conservative leader.
She has already said she has taken steps to ensure she speaks "strongly" this time round.
In a speech entitled "Our Future Is In Our Hands", Mrs May will tell delegates that countries across the world stand ready to trade with the UK.
And she will promise that at this "moment of opportunity" the Conservatives will always act in the "national interest" and put the needs of hard-working people first.
In an appeal to Labour voters to consider switching, Mrs May will say: "Millions of people who have never supported our party in the past are appalled by what Jeremy Corbyn has done to Labour.
"They want to support a party that is decent, moderate and patriotic. One that puts the national interest first.  Delivers on the issues they care about. And is comfortable with modern Britain in all its diversity.
"We must show everyone in this country that we are that party.
"A party that conserves the best of our inheritance but is not afraid of change. A party of patriotism but not nationalism. A party that believes in business but is not afraid to hold businesses to account.
"A party that believes in the good that government can do but knows that government will never have all the answers. A party that believes your success in life should not be defined by who you love, your faith, the colour of your skin, who your parents were, or where you were raised – but by your talent and hard work.
"Above all a party of Unionism, not just of four proud nations, but of all our people.
"A party not for the few, not even for the many, but for everyone who is willing to work hard and do their best."