The Duchess of Sussex rushed to the aid of a young girl who stood crying after being pushed over in the heaving crowds waiting to greet her.
Meghan was seen dashing over to the tearful youngster in Peacehaven, East Sussex, on Wednesday during her first official visit to the county which inspired her royal title.
The Joff youth centre in the seaside town was the last visit on a whistle-stop tour of the county.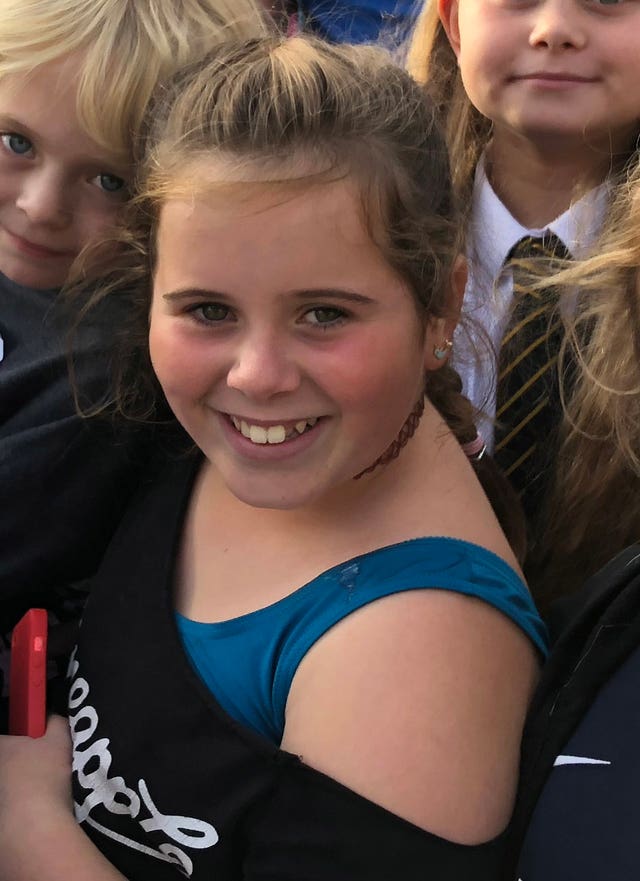 She was seen reaching out to hold the girl's hand and speaking to her for some time.
Afterwards Kara said: "When Meghan came over everyone rushed forward and I got pushed over.
"I started to cry as I was a bit upset, but I wasn't hurt.
"She took my hand and said 'Are you OK?' I said 'yes' and she said: 'It's going to be OK.'
"I felt a lot better afterwards and said thank you.
"She's really nice and I was really happy I got to meet her."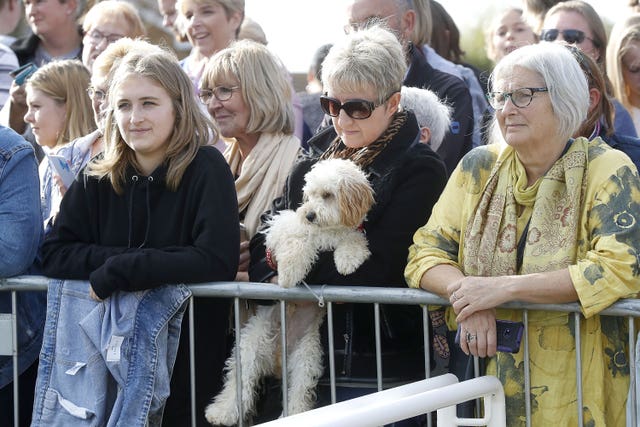 Meghan gathered numerous gifts and bouquets of flowers while Harry was spotted patting the head of a baby and hugging a girl who he met at the youth centre.
The newlyweds appeared to be very much still in the honeymoon phase and were seen holding hands and laughing together.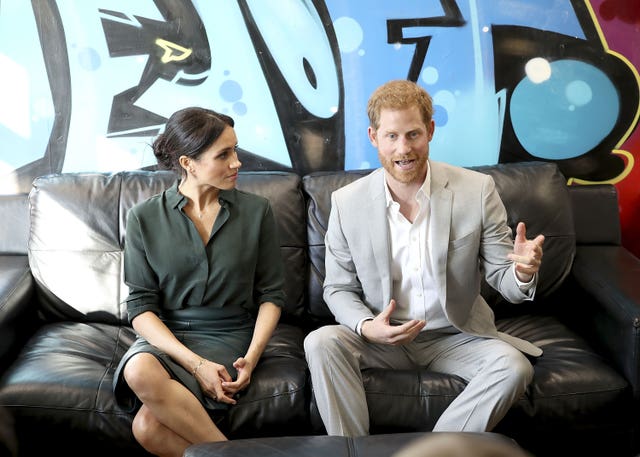 First arriving in Chichester, the duke and the US-born former actress were greeted by excited crowds and then saw a rare copy of the American Declaration of Independence in Edes House.
It is one of only two contemporary handwritten ceremonial manuscript copies.
The other is the signed copy at the National Archives in Washington DC.
Meghan was vocal in her interest and surprise at finding it in Sussex, saying: "My goodness, wow, what are the chances? That's amazing. I just can't believe it."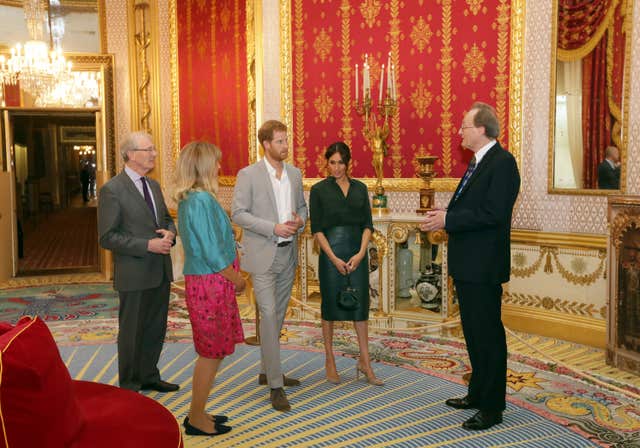 Her hair was tied back in her signature bun and she wore subtle gold jewellery including a number of rings.
Harry was dressed in a grey suit, brown shoes and a white shirt.
At their next stop in Bognor Regis, they officially opened the University of Chichester's Engineering and Digital Technology Park.
The pair donned donned safety goggles to watch an experiment in one of the laboratories then listened to the student chamber orchestra play a piece from Vivaldi's Four Seasons while technology students practised filming and recording the performance in the state-of-the-art sound stage.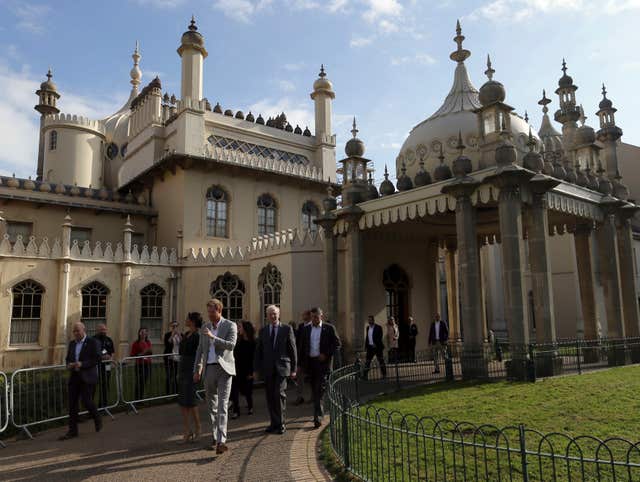 The 44-year-old, who is professor of learning and teaching in the music department, said it was "fantastic, really wonderful and such a privilege" to meet the royals.
"They joked that I've lost my accent, Americans think I sound British," she added.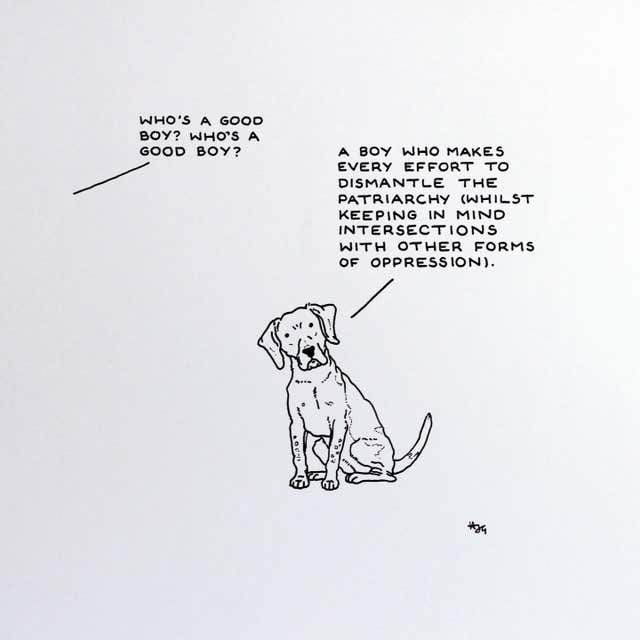 In Brighton, after a tour of the Royal Pavilion, Harry and Meghan met volunteers and staff at the nearby Survivors' Network, a service that supports victims of sexual violence.
The organisation presented dog lover Meghan with a pencil drawing of her dog by local artist Henry James Garrett, who works under the moniker Drawings Of Dogs.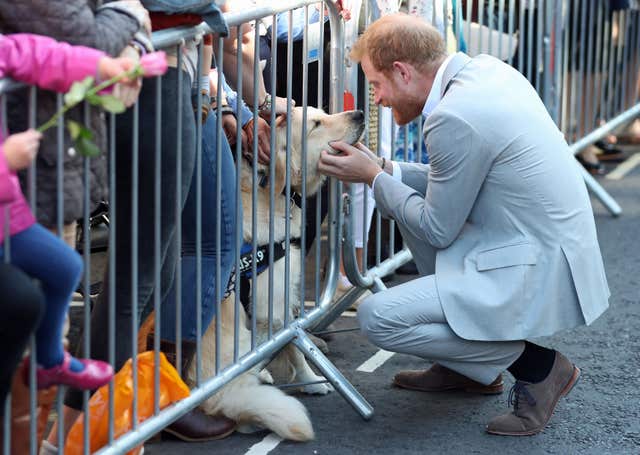 But the duke then suggested the drawing may indeed depict their beagle Guy.
Looking at the drawing, Meghan pointed out the "little freckles" to Harry.
The artwork also includes writing which says "Who's a good boy? Who's a good boy?"
The answer to the question says: "A boy who makes every effort to dismantle the patriarchy (whilst keeping in mind intersections with other forms of oppression)."
The couple were also given pins, created by the same artist, which say "You have a superpower and it's called empathy".
Meghan said: "Oh I love that. Wow this is really special. Thank you."
The pair heard from volunteers and also people who use the service, as well as chatting to men from Mankind, a charity that helps male survivors.
When in the Peacehaven youth centre, the couple talked to youngsters about the importance of speaking openly about mental health, taking part in themed games and activities before gathering for a group photo.
Harry told the group it was "fantastic" they were sharing personal experiences in order to help others who may need support.