Theresa May surprised Tory activists, close aides and even her husband Philip when she shimmied on stage for her big conference speech to the tune of Abba's Dancing Queen.
The Prime Minister won cheers and warm laughter from delighted activists as she reprised the dance moves that made her an improbable social media star during a recent trip to Africa.
Aides revealed that Mrs May had told no-one she was planning to throw some shapes on the Birmingham stage.
One member of the PM's inner circle said it had been decided to play Dancing Queen as a reminder of her African trip, but added: "None of us – including Philip – knew she was going to do that as she walked on stage."
Mrs May's speech last year was beset by a series of disasters – a prankster served her with a joke P45, she suffered a coughing fit and the letters on the set behind her fell off as she ploughed on with her address.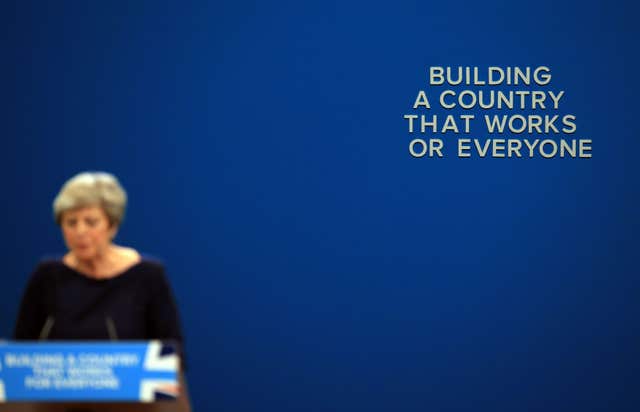 Mr May joined his wife on stage at the end of her speech for a hug and a kiss on the cheek.