The famous chimes of Big Ben have rung out for the first time since New Year.
Big Ben's world-famous bongs were temporarily silenced in August last year for the safety of workers involved in a four-year restoration scheme.
The chimes are only being reactivated for special occasions until the work programme is completed, including over Christmas last year.
Labour MP Stephen Pound, who has led a backlash against the silencing of the bells, was outside Parliament to hear the rare chimes.
The Ealing North MP, who wiped away a tear as Big Ben was muted last year, said of hearing the bell again: "It's quite sort of an elegiac moment tinged with a certain sadness, because on the one hand it's absolutely right that the bells will chime on the 11th hour of the 11th day of the 11th month for the 100th anniversary of the ending of the Great War, it's entirely right.
"But on the other hand, could we not have actually done the work a bit sooner, and if we can sound those chimes of freedom now, could we not have done it a wee bit sooner?
"All I can say is all round Parliament Square, people were stopping and listening and turning their eyes up, and the smiles on people's faces.
"It means such a lot. It may be sort of a melancholy sound, but really it's also the chimes of freedom, and people love to hear it."
Mr Pound described the chimes as the "rhythm of Westminster life" and said they were the "soundtrack" of his life and work.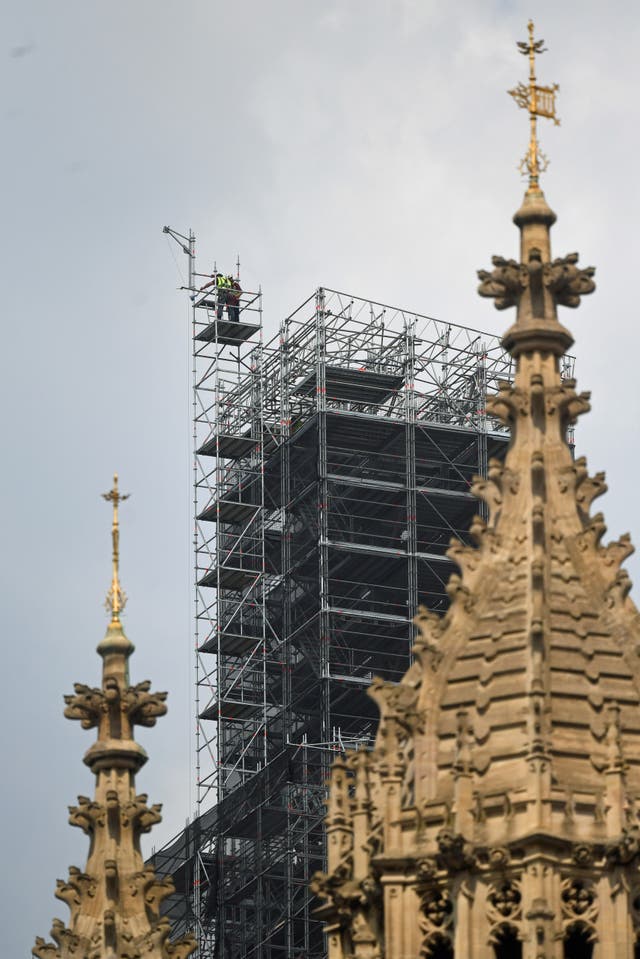 Listening to the bells ring out as he stood on Westminster Bridge, Mr Pound said: "It actually sounds a bit fresher. That sounds to me like the key of E, but earlier on the chimes seemed to be in F.
"Maybe I have a tin ear, but that sounds a little bit sharper and a little bit fresher, but on the other hand, maybe she's had a scrub up."
The Elizabeth Tower, home to the Great Clock and the Great Bell – known as Big Ben – is undergoing a complex programme of conservation works to safeguard it for generations to come.
Parliament's team of clock mechanics temporarily disconnected Big Ben and the quarter bells from the clock mechanism and lowered the weights to the base of the tower in order to provide a safe environment for the people working in the Elizabeth Tower.
A bespoke electric mechanism has been built to power the 200kg striking hammer in order to ensure the Great Bell can mark Remembrance Sunday and New Year's Eve.