A science teacher has told her trial she did not have sexual intercourse with a student in the toilets of a plane returning from a school trip abroad.
Eleanor Wilson, 29, said there was "no truth whatsoever" in allegations she had a sexual relationship with a teenage boy who she described as "quite a charming, cheeky chap".
She also denied kissing, cuddling and holding hands in his bedroom and during days out with him away from the school.
Wilson, who now works as a civil servant, was giving evidence for the first time in her trial at Bristol Crown Court.
She told jurors that during the flight back to the UK she was regularly checking on several students who were suffering from food poisoning.
On one occasion she was sat outside a toilet cubicle while one pupil was inside being sick and the complainant came and stood by her and they chatted for around 15 minutes.
"There was a lot of coming and going to the toilets and people sat in the seats next to us," Wilson said.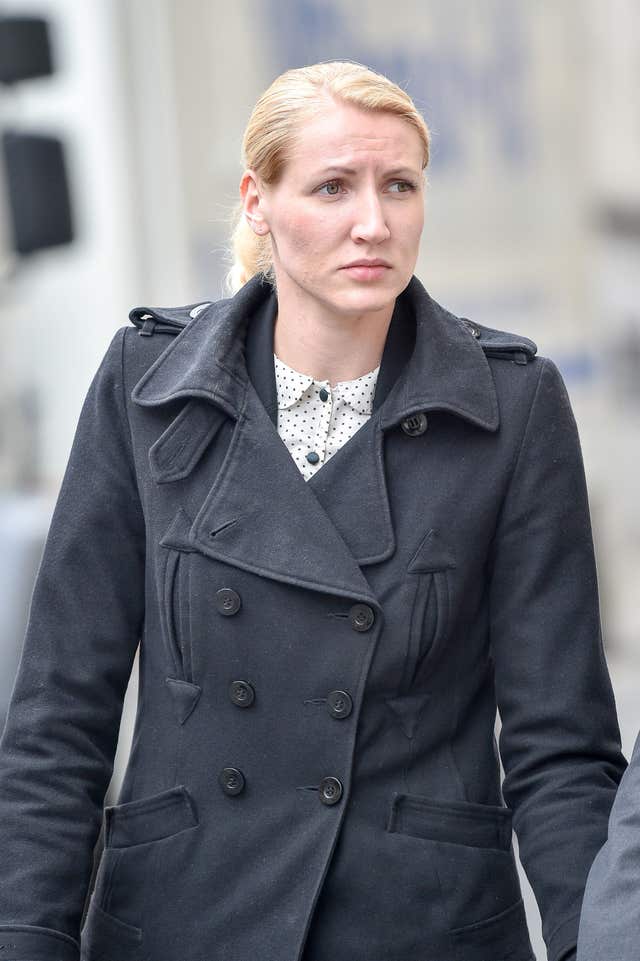 Wilson replied: "No I did not."
Miss Midgley asked: "Did you put your hand down his boxer shorts?"
She replied: "Never."
Miss Midgley asked: "Did you have a conversation that you ought to be good and not do what you were doing?"
She replied: "No."
Miss Midgley asked: "Did he touch you?"
She replied: "He has never touched me. He stood next to me but not on me. I went to check on (the student) and (the student) followed me back to the seats."
Miss Midgley asked: "Is there any truth that you and (the boy) had sexual intercourse or you gave him oral sex in the toilet?"
She replied: "No truth whatsoever."
Wilson told the court she had grown up in Yorkshire and moved to Bristol with her then boyfriend Andrew Hall to train as a teacher after completing degree in experimental physics.
She said Mr Hall was "very controlling" and "at times abusive" and by August 2015 she was unhappy with their relationship.
Wilson told the court she turned to the boy because she had no friends of her own she could confide in.
"I knew (the boy) wouldn't judge what I said. I knew I wanted him to be happy in his relationship and he wanted the same for me and Andy," she said.
Wilson said on returning to the UK she gave the boy her mobile number after he told her: "I don't know how I'm going to cope not being able to talk to you over summer."
She described being "horrified" when asked by her head teacher just weeks into the start of the new term whether she was in a relationship with a student.