Northern Ireland Secretary Karen Bradley is to meet Stormont's five main political parties on Monday.
She will also hold talks with church leaders and the Irish Government in what she termed another important step forward in her "clear plan" to restore devolved government.
Powersharing collapsed early last year and negotiations are at an impasse.
Ms Bradley said: "I am deeply committed and determined to see the restoration of devolved government in Northern Ireland at the earliest opportunity."
She has not ruled out appointing an external mediator to help break the deadlock.
The Northern Ireland Secretary has promised to cut Stormont Assembly members' pay by more than £13,000 and clarify civil service powers, which have been severely curtailed in the absence of ministers.
Steps are expected to be taken this autumn to allow for policing-related appointments and a Government consultation on addressing the legacy of thousands of conflict deaths has just closed after receiving a massive response.
Ms Bradley added: "Since my statement in September, I've continued to engage with the political parties and the Irish Government, as appropriate, seeking their views on both the legislation I will shortly be taking forward and the means of restarting talks aimed at restoring devolution.
"Today is another important step in that process."
She said she was particularly pleased to be meeting church leaders and welcomed their recent initiative in meeting the political parties.
She added: "It appears to have been a constructive discussion and I am keen to  encourage the church leaders to continue that dialogue as we strive to seek as wide a consensus as possible on the way forward.
"I believe that the people of Northern Ireland want to see a restoration of their political institutions and that is what this Government is committed to achieving."
Stormont collapsed in a row over the DUP's handling of a botched green energy incentive scheme.
Since then, endless rounds of negotiations have failed to engineer restoration of the institutions, with the two main parties – the DUP and Sinn Fein – fundamentally split over issues like Brexit.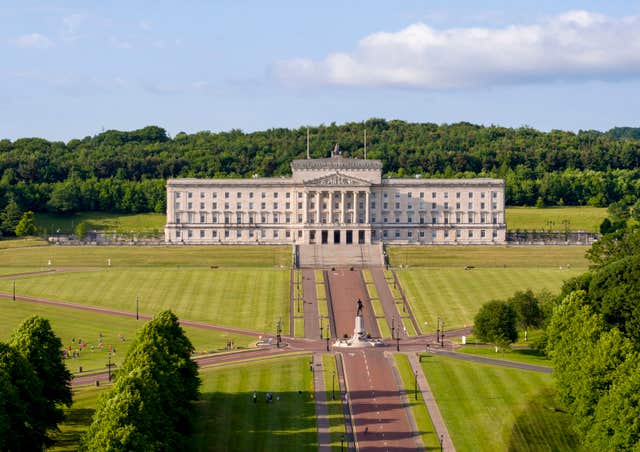 The DUP has accused its former coalition partners of damaging public services by walking away from devolved government.
It has urged greater involvement of direct rule ministers from London as the hiatus stretches on.
A series of important reforms have been delayed in the absence of ministers.
A landmark court judgment said a senior civil servant over-reached his powers in granting planning approval for a waste incinerator in Co Antrim last year without ministerial approval.