A representative for the Irish gambling sector has said the industry will be "annihilated" after Tuesday's Budget announcement.
Finance Minister Pascal Donohoe announced that betting tax will increase from 1% to 2% as part of the 2019 budget.
The betting industry has long warned against such increases, previously saying it would threaten jobs, speaking after the announcement, there are claims the industry would be all but wiped out.
Spokeswoman for the Irish Bookmakers Association (IBA), Sharon Byrne said betting shops, big and small will be devastated.
"The entire sector is devastated, we've lost 450 shops in the last eight years, and now as it had just started to stabilise, this change to double the tax will wipe them out.
"At least five people work in each betting shop, and we're estimating around 300 shop closures.
"We're down to around 850 shops across Ireland today, and with at least 300 to close, there are a lot of households, family businesses and people who given their whole lives to their shops are now out of a job.
"This will kill the industry, for a different type of service a localised service, they've just made it extinct.
"There is no preparing for this, this is the end, the end of our sector, we've fought very hard to prevent his, now we're in turmoil.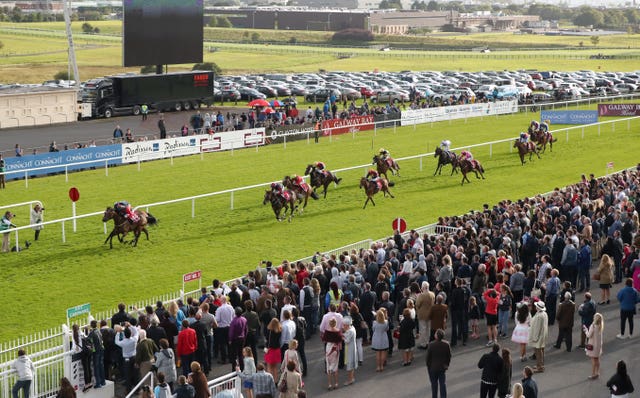 Founded in April 2005, the IBA is the largest representative body of the bookmaking industry in Ireland.
Its membership includes over 700 of the 855 betting shops left in Ireland.
"It hasn't been specified how it will be implemented, but a tax on the bookmakers takes no consideration for profitability or losses, the businesses have been struggling to pay 1% so two will not work," Ms Byrne added.
A major concern voiced by the industry is that closures of betting shops would increase the cost of betting and push punters towards unlicensed operators.
"A lot of smaller shops who are owned by generations of families in small towns and once that shop closes, there's a real risk of the guy sitting in pub or internet taking on that business, with no tax, no regulation, no age checks."
The association says its next steps will be to call an emergency meeting of members to consider how to move forward.
"We're calling an emergency meeting this week so see what could we can do next.
"Our next step is a full grass roots campaign to highlight the closures, we have until January 1, we will have to meet to try and correct this huge, huge mistake."
The IBA say that the previous 1% betting duty was already one of the main causes of the 500+ shops that have closed and the 2,500 jobs that have been lost since 1999.