The chief executive of Virgin Money has warned that banks will "get what they deserve" if they continue to prioritise shareholders over customers.
Speaking to the Press Association to mark a decade since the 2008 banking bailouts of Lloyds Banking Group/HBOS and her former employer Royal Bank of Scotland, Jayne-Anne Gadhia said banks are not doing enough, despite so-called Corporate Social Responsibility (CSR) commitments.
"I'd say it was absolutely not the case in 2008, and I still think that even today when push comes to shove, decisions … tend to be made in favour of business and shareholders.
"It's super-important to get the balance right between all stakeholders – shareholders, customers, staff, and communities – and I think, if we can do that, if business can always do that, we can create a better society.
"And if businesses don't do that, then frankly, they get what they deserve."
Mrs Gadhia said regulation should go further to ensure that all stakeholders are treated equally, not only on an ethical basis, but for the health of the business.
"They won't get the best return if business doesn't focus on the other parties too, because it's the other parties that mean that businesses are trusted, and it's trusted businesses that keep customers and it's customers that make profits."
RBS chief executive Ross McEwan – who took over the role in 2013 – admitted in a separate interview with PA that the bank had lost sight of its responsibilities in the lead-up to the financial crash.
"We forgot why we, as a bank, were here – which was to serve customers – and, like many other banks, they really started to think they were to serve their own needs and the shareholders' needs only," he said.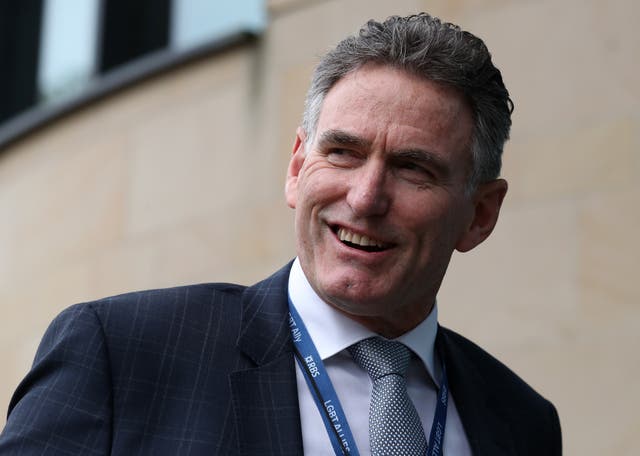 Mrs Gadhia said: "Business needs to step up to its responsibilities to do something positive for society and for the community and that goes well beyond a CSR programme.
"I genuinely believe that business has a social purpose and a social responsibility and now's the time for businesses to step up to the plate and deliver on that."
Shadow chancellor John McDonnell last month proposed a worker shareholder programme which, Labour suggested, would help hold executives to account.
But Mrs Gadhia said that kind of move would only be chalked up as a Government tax on business.
"At Virgin Money, all of our members of staff have had the opportunity to participate in Virgin Money shares so, when this business listed, we made sure everyone got, I think from memory, £1,000 worth of shares.
"So in principle I absolutely agree that the whole organisation should be aligned through common share ownership but I think that should be done for reasons of alignment and common purpose, not in the way John McDonnell has sort of used it to increase taxes on business."