Princess Eugenie and Jack Brooksbank were described as the "perfect couple" by the senior cleric who will marry the couple.
David Conner, the Dean of Windsor, said it had been a pleasure to work with the Queen's granddaughter and her fiance in the run-up to their wedding service which will be a mix of "traditional and modern".
The dean, who will officiate when the couple make their marriage vows and give the address, has also been giving the pair the traditional pre-marital guidance counselling.
Speaking on the eve of the wedding, he said: "As a couple they come across as just the perfect couple.
"They are very natural with each other, they obviously love one another but they also have a lot of fun together and it's been a real pleasure to work with them."
The dean described how he has seen the princess grow up over the years, since taking up his role in 1998, as she was a pupil at St George's School at Windsor Castle and has regularly attended services
at the chapel.
He said: "It's always a privilege to take part in this kind of event and I think it was especially nice for me in respect of tomorrow's wedding because I've known Eugenie for such a long time."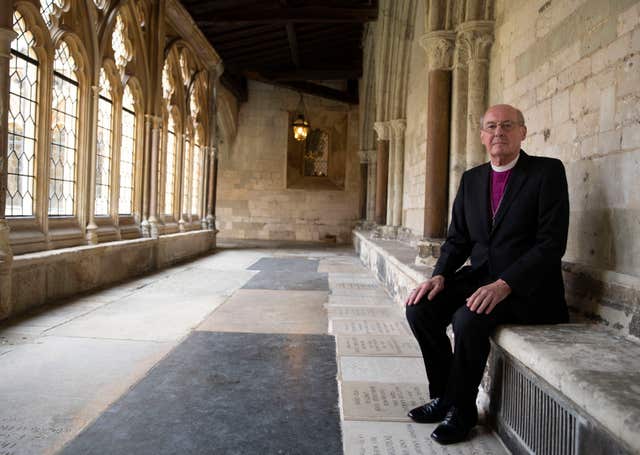 Details of the service have not been released but speaking about its mood he said: "It will be a mix of traditional and modern and is obviously going to be a grand occasion, but I hope also it will have an air of intimacy about it.
"You just have to remember it's their day and really do your very best to focus on them and not on the hundreds of famous and semi-famous people who will be around."
Speaking about the couple's input into the service, he added: "Of course the basic framework of the service is set but there are lots of variables and they have had a very significant influence over the final choice."
He said he would see Eugenie and Jack later on Thursday and that it was important for any couple to have a rehearsal so on their big day they were in "familiar territory".
But he felt the princess regarded St George's Chapel as her "parish church" even though it was a "bit grand".