Ireland's justice minister has said he fully endorses the vindication of police whistleblower Maurice McCabe.
Sergeant McCabe, who faced unfounded and false allegations of a sexual assault, was praised in the Charleton Tribunal report which was published on Thursday.
The Disclosures Tribunal found former Garda commissioner Martin Callinan was part of a "campaign of calumny" against Sgt McCabe and he was actively aided by his former press officer Superintendent David Taylor.
The tribunal found that Sgt McCabe had "exemplified" hard work and was "repulsively denigrated for being no more than a good citizen and police officer".
In a statement issued following the publication of the report, Justice Minister Charlie Flanagan said: "Not only do I accept that description of Sgt McCabe but I fully endorse it.
"The report is a lengthy report and it requires, and deserves, careful study.
"I and my officials will examine the report to see what actions are required in the light of its contents and conclusions.
"The expert Commission on the Future of Policing in Ireland has just completed a root and branch analysis of policing in Ireland.
"The implementation of its report will be fundamental to the transformation of An Garda Siochana.
"I will bring an implementation plan to cabinet this term, taking careful account of the conclusions of Mr Justice Charleton."
The report also accepted the evidence by former tanaiste Frances Fitzgerald about her knowledge of the campaign to undermine the reputation of Sgt McCabe.
The former justice minister was forced to resign from her post in November last year ahead of a no-confidence motion.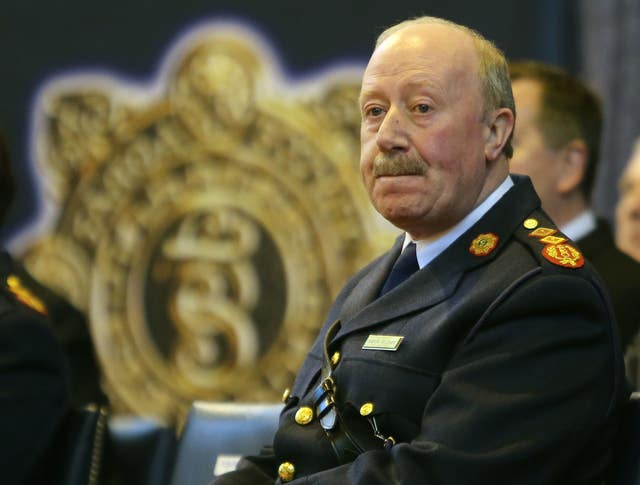 Sinn Fein president Mary Lou McDonald said she had no regrets in how she handled the scandal.
"At the core of this is man who was professionally vilified and whose personal name was blackened," she said.
"I don't regret for a second pursuing the case of Maurice McCabe.
"If I had to do it again, I would do it again because it was the right thing to do."
When asked if she had any regrets about the type of language used in relation to Ms Fitzgerald, she said: "No regrets, as a public representatives and as people who protect the public interest, we have a duty to test, we have a duty to confront the system where there is public disquiet and where there is a case to be answered.
"Maurice McCabe was targeted and this strategy emanated at the heart of Garda Siochana and that is a shocking finding.
"Our criticism was one of a public position which said that whistleblowers were to be cherished and protected as against a private position where legal strategy was pursued to discredit Maurice McCabe in a legal sense.
"We were critical of that contradiction, I remain critical of that contradiction."