Britain's relationship with Oman is a longstanding and historical one that extends far beyond the military, a senior officer from the Gulf state's military has said.
It comes as more than 5,500 UK personnel and 70,000 of their Omani counterparts are poised to take part in Exercise Saif Sareea 3 over the coming month.
In a rare interview, Lieutenant Colonel Anwar Al Safi Al Huraibi, of Chief of Staff's Sultan's Armed Forces Headquarters, said the relationship between the two countries is a "long standing one".
He highlighted how this relationship also extends into both commercial and social aspects, and how the resulting joint military exercises show the strength of their relationship.
"It is not a new relationship it is an old one that goes back to the early 16th or 17th century, but it is not about also the history itself," he said.
"It  is about the values of that the countries shared, and the two countries always standing side-by-side together to promote their values of peace and maintaining stability in the region.
"And to be more precise, we are sharing the counter piracy, the arms controls and some human types of trade being eradicated by the strong will of both countries and both nations."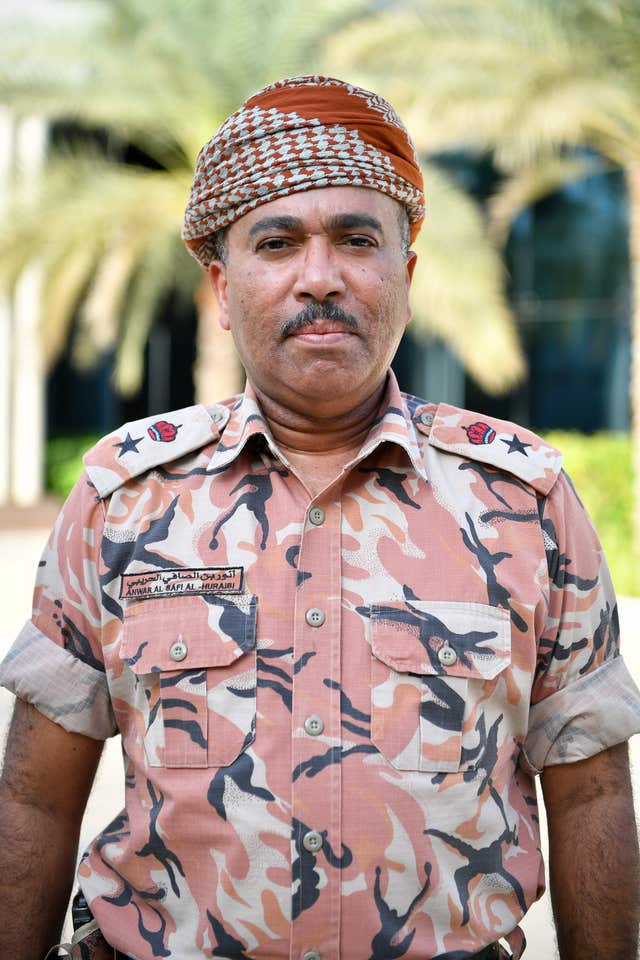 Saif Sareea 3 aims to provide the opportunity for both countries to establish how to operate combat operations, but also as a joint force, involving soldiers, ships and aircraft.
Britain's ambassador to Oman, Hamish Cowell, described the scale of the exercise as "very impressive", adding: "There is a big sense that it is really good for both of us.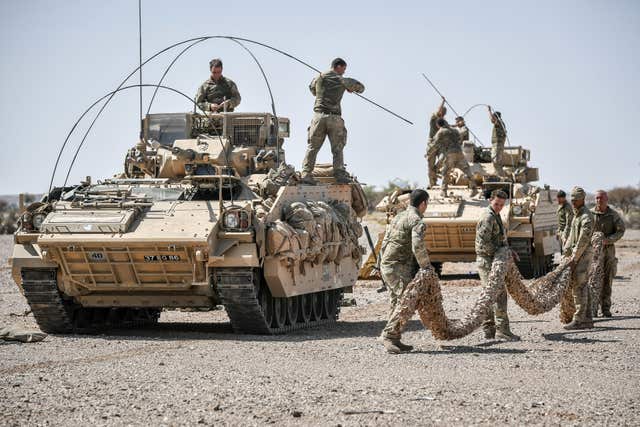 Asked what he thinks Omani personnel will gain from Saif Sareea 3, Lt Col Al Safi Al Huraibi said the experience will be "beneficial" to both sides.
Describing the exchange of expertise and experience between the British and Omani military, he said this is "something very important".
As well as tactics, techniques and procedures, he said the process of how to plan and execute an operation in a successful manner will also be an important aspect of what they will learn.
"Being in a coalition or working with a friendly force… we have to share the same technology, we have to share the same communications systems," he added.
"And also we have to have some kind of common ground in doctrine or concept.
"This is not just a short term exercise, but the things that make our coalition stronger by sharing these values and terminology, and techniques, tactics and procedures."
A key message from the British government has been that "Gulf security is our security", something that has been stressed on visits to the region in recent months and years.
But with the exercise "at least five years in the planning", he stressed that it is not addressing or aimed at any particular issues.
This is a sentiment echoed by Lt Col Al Safi Al Huraibi, who said Saif Sareea is a pre-planned exercise that is "not connected" to any changes directly in the region.
"The message is that the two nations are friends, that we can work together, and that we share the same commitment promoting peace in the region," he added.