Patisserie Valerie could collapse into administration as soon as Friday morning as time runs out to find a rescuer for the stricken cake chain.
The group's parent firm Patisserie Holdings issued a stock market update on Thursday saying that it will cease trading without an "immediate" cash injection after discovering a major black hole in its finances.
The Press Association understands that if chairman Luke Johnson, the group's majority shareholder, or another rescuer does not step forward with emergency funds overnight, the firm will be forced to appoint administrators.
Mr Johnson, a serial entrepreneur, is the largest shareholder in Patisserie Holdings with a 37% stake.
PwC, which is working with the firm on its financial position, is the most likely to carry out the insolvency, but several other corporate undertakers are also thought to be waiting in the wings.
Even if a buyer for the group does emerge, any purchase would likely be conducted via a pre-pack administration process, where a new owner is able to shed onerous liabilities.
Emergency fundraising talks overseen by advisers to Patisserie Holdings were ongoing on Thursday evening. Other options on the table include a loan or a rights issue.
As well as grappling with a potentially fraudulent multimillion-pound accounting black hole, Patisserie Holdings has been slapped with a winding up petition over £1.14 million in unpaid taxes to HMRC.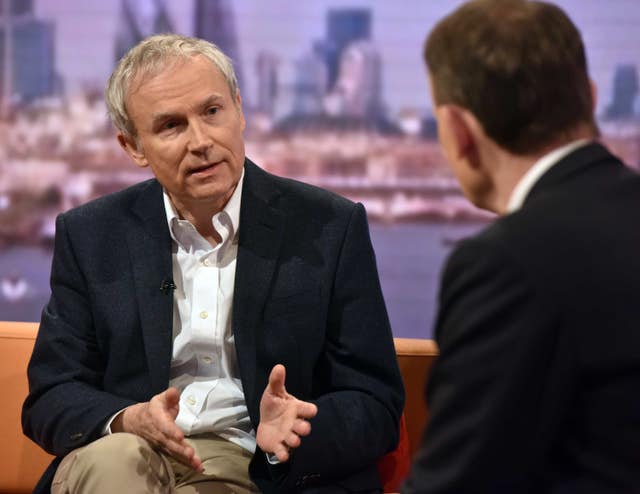 "The board has now reached the conclusion that there is a material shortfall between the reported financial status and the current financial status of the business.
"Without an immediate injection of capital, the directors are of the view that that is no scope for the business to continue trading in its current form."
The company's directors and professional advisers are "assessing all options available to the business to keep it trading".
The company's future was originally thrown into question on Wednesday, when shares were suspended following the discovery of the accounting irregularities.
Patisserie Holdings said it has been notified of "significant, and potentially fraudulent, accounting irregularities and therefore a potential material mis-statement of the company's accounts".
Finance chief Chris Marsh has since been suspended from his role.
Patisserie Valerie trades from more than 200 stores and also has a partnership with Sainsbury's, with branded counters present in the supermarket.