A host of celebrity guests are waiting in St George's Chapel for the arrival of royal bride Princess Eugenie.
A star-studded congregation of 800 people will watch the Queen's granddaughter wed tequila brand ambassador Jack Brooksbank in Windsor Castle's 15th century church.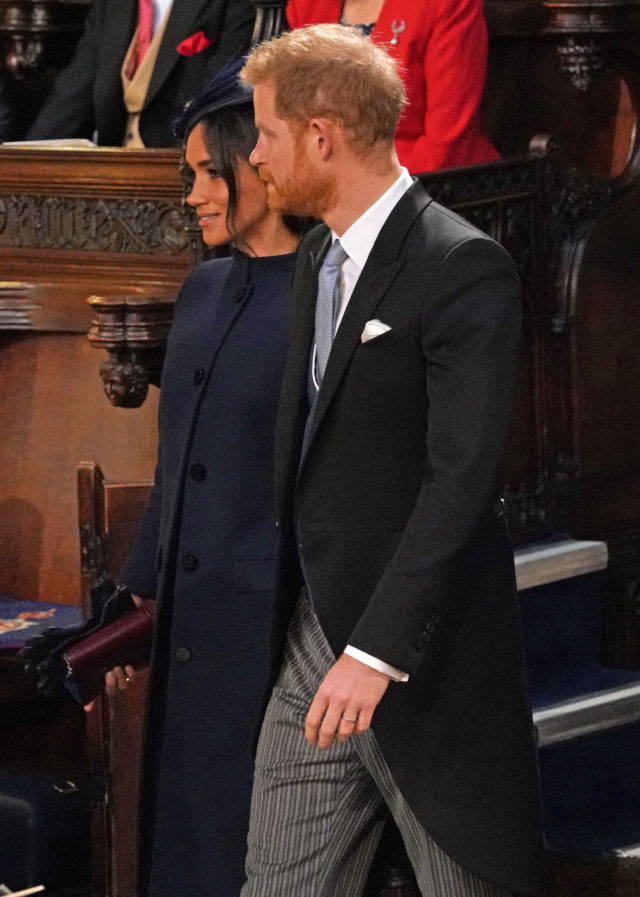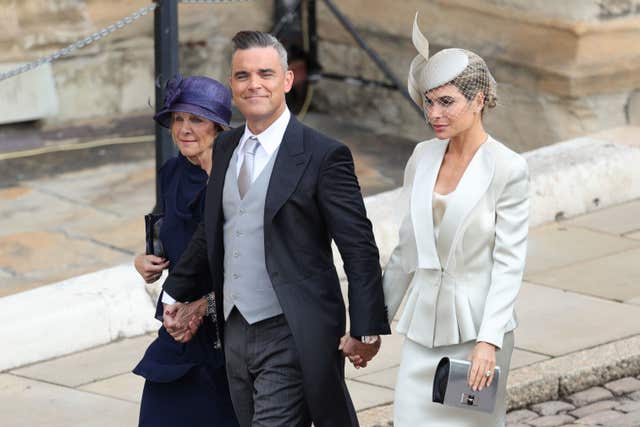 Kate Moss, wearing a delicate monochrome polka dot outfit, took her seat on the front row of the seating plan which is designed to face into the aisle.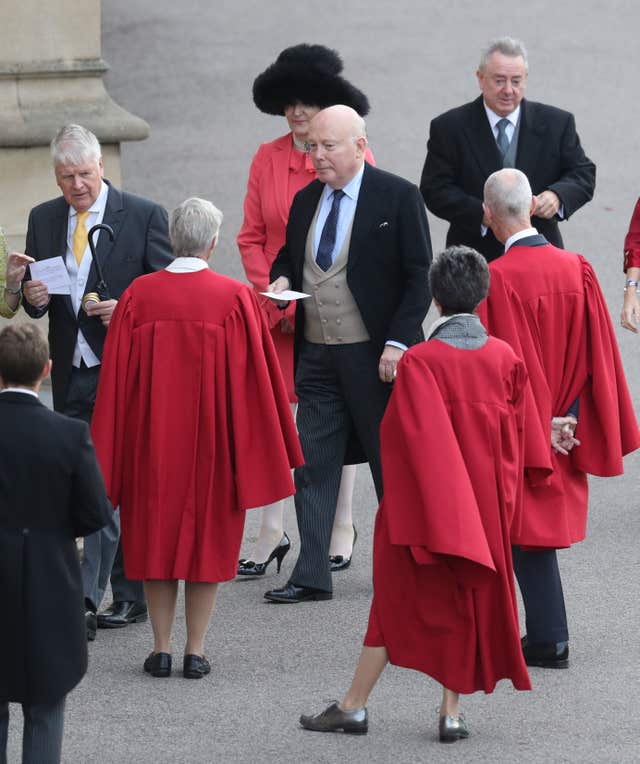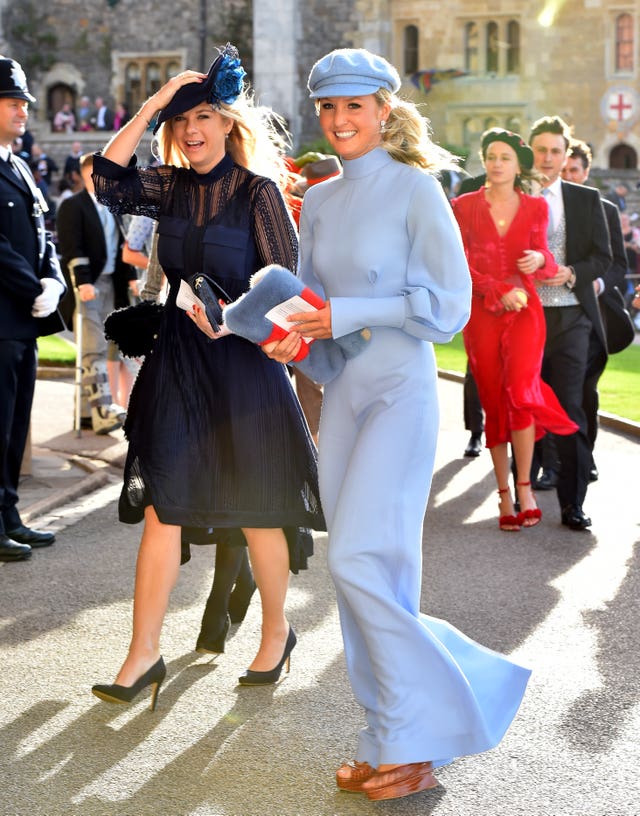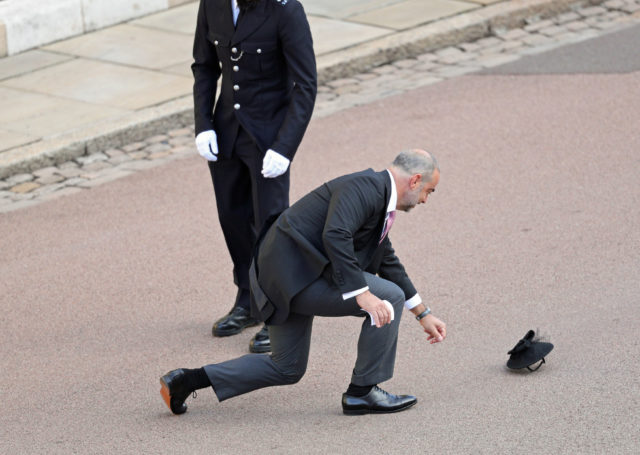 The West Steps leading up to St George's were lined on each side with a carpet of stunning blooms, and Liquid Amber trees.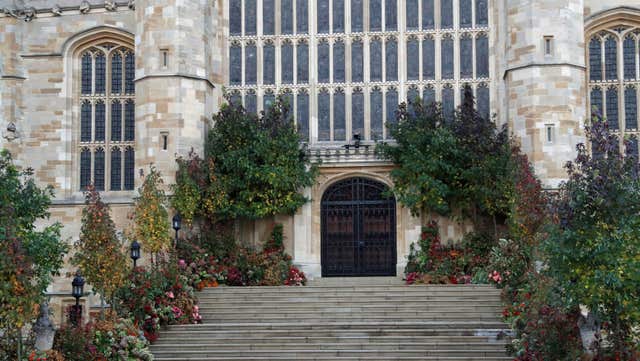 In Windsor town, royals fan keen to catch a glimpse of the bride and groom noted it was quieter than for Harry and Meghan's high-profile nuptials at the same venue in May.
Kerry Evans, 54, from Lincolnshire, has been in the crowds of well-wishers at the past two royal weddings.
She said: "I wanted to be part of the wedding and the traditions because it's all part of being British.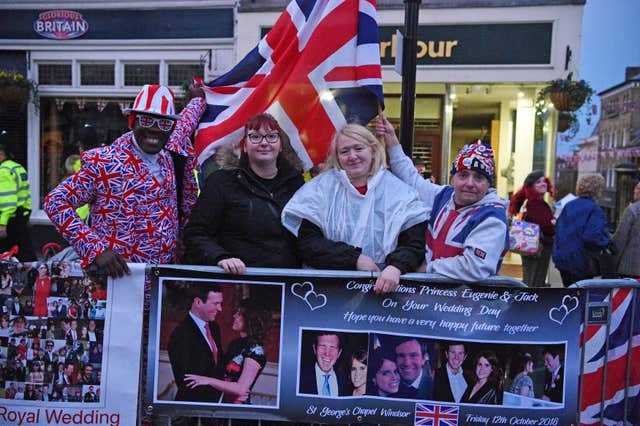 Crowds of more than 100,000 lined the streets for Harry and Meghan's big day in May.
Prince George and Princess Charlotte will be getting ready for their starring role among as page boy and bridesmaid, along with Zara and Mike Tindall's spirited four-year-old daughter Mia, and Peter and Autumn Phillips' daughters Savannah and Isla.
Robbie Williams and Ayda Field's six-year-old daughter Theodora, Eugenie's goddaughter Maud Windsor, and family friend Louis de Givenchy are also part of the gaggle of young helpers.
Criticism has already been levied at the estimated £2 million security bill, which falls to the taxpayer, for Eugenie's wedding.
But Eugenie, who is not a working royal, and Jack will not head up the Long Walk like Harry and Meghan, but take a shorter route back to the castle.
Proud father the Duke of York will walk his 28-year-old daughter down the aisle.
Mother of the bride Sarah, Duchess of York – who spent years as an outcast from the royal family following her split from Andrew – will also take centre stage.
Her former father-in-law Philip is said to have never forgiven "Fergie" for the scandal she caused when she was caught in the infamous "toe-sucking" incident, having her feet kissed by financial adviser John Bryan in 1992.
About 1,200 members of the public are in the castle's Lower Ward, with charity workers, local school children and royal household staff.