A safari park has called on the talents of a Hollywood production designer to create Fright Rooms for visitors seeking spooky Halloween fun.
Organisers at Blair Drummond Safari Park near Stirling have created an Alice in Wonderland-themed experience, drawing inspiration from scary Hollywood films.
The main attraction was brought to reality with the help of Steve Hardie, the Los Angeles-based production designer who was involved with horror films such as Hellraiser, Nightbreed and Buffy The Vampire Slayer.
The Fright Rooms open on Saturday as part of the park's HalloWild event, which runs until October 28.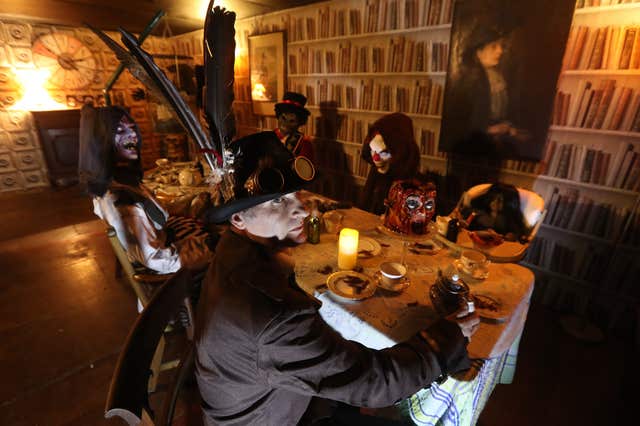 "Autumn is a beautiful time to visit the Safari Park, and we've added activities such as slime making, animal encounters and a pumpkin patch. This coupled with our amazing Fright Rooms will make it a great day for all the family."
Although the Fright Rooms are targeted more towards braver visitors, the event caters for all ages with indoor activities including slime making, pumpkin picking, animal encounters, and a trick or treat trail.