One of the Irish police officers at the centre of a scandal concerning corruption in the force has been suspended.
Superintendent David Taylor was suspended from his duties just three days after publication of the Disclosures Tribunal third interim report, RTE News said.
RTE News said Supt Taylor has been suspended "on the basis that there has been a loss of public confidence in him as a member of An Garda Siochana".
A Garda spokesman said: "A Garda officer has been suspended from duty, as this is an employment matter An Garda Siochana will not commenting any further on the name of the individual."
The officer will now be subject to disciplinary proceedings.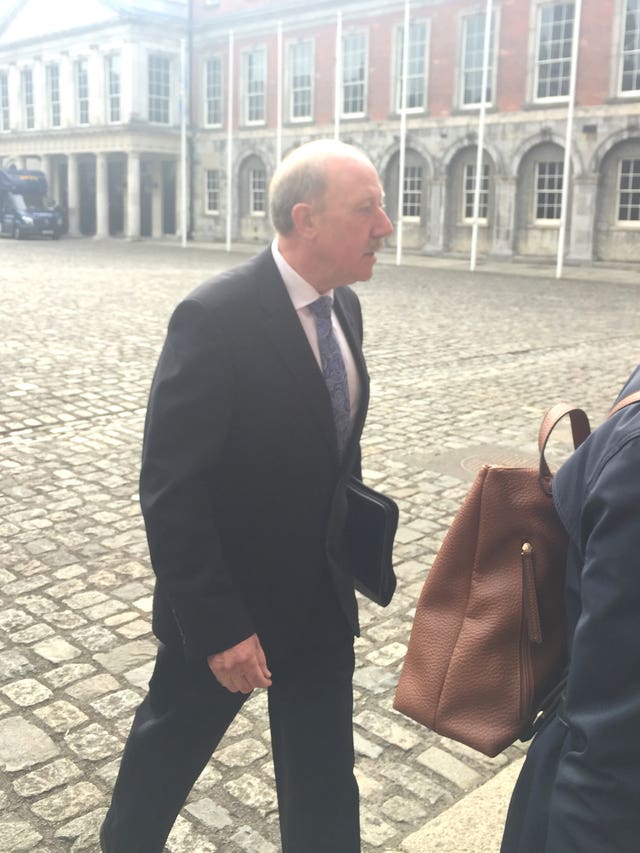 The report said he was actively aided by his former press officer, Superintendent David Taylor.
The tribunal said it was convinced Supt Taylor "pursued a scheme that somehow evolved out of his cheek-by-jowl" working relationship with Mr Callinan.
The Disclosures Tribunal investigated allegations that Garda chiefs orchestrated a smear campaign, including false historical sex abuse claims, against Sgt McCabe.
Supt Taylor, who worked for the press office between 2012 and 2014, had claimed he was ordered by Mr Callinan to negatively brief journalists about Sgt McCabe.
The report said it did not accept Supt Taylor's evidence that he was given specific instructions by Mr Callinan to spread the false allegations.
It also said Supt Taylor's "credibility was completely undermined by his own bitterness".
Damning findings were made against Supt Taylor, who Mr Justice Peter Charleton said lied in an affidavit when trying to stop a Garda disciplinary inquiry into him and in the protected disclosure that formed the basis of much of the tribunal's terms of reference.
It was reported by The Irish Times on Saturday that Supt Taylor's future in the Garda was being considered by senior management, as part of the fallout from the Disclosures Tribunal report.