A mother who cheated death when her Army sergeant husband sabotaged her parachute has attempted to heal her mental scars by skydiving again.
Victoria Cilliers suffered near-fatal injuries and miraculously survived when both her main and reserve parachutes failed during a 4,000ft jump at Netheravon, Wiltshire, on Easter Sunday in 2015.
The 42-year-old physiotherapist, from Amesbury, told the Mail on Sunday: "When I landed I felt an incredible sense of relief and release.
"Although I had made a fantastic physical recovery, in psychological terms my head was lagging behind.
"Jumping was an integral part of fixing that. It was as if I had to overwrite my memory of the fall. I had to jump again to put my history behind me."
The highly experienced parachute instructor took the two-mile plunge last Sunday at an airfield in Oxfordshire, raising money for the Wiltshire Air Ambulance.
She said emergency first responders saved her life, telling the paper: "I owe them, my children owe them. I am alive, they have a mummy and a fully functioning mummy at that."
Although the mother of two has completed more than 2,600 skydives, she jumped in tandem with a senior instructor to mitigate the chances of another disaster.
She told the newspaper: "I didn't trust myself to deal with an emergency. I wanted the comfort of someone in a harness with me so I could breathe out and enjoy what I was doing. And I did."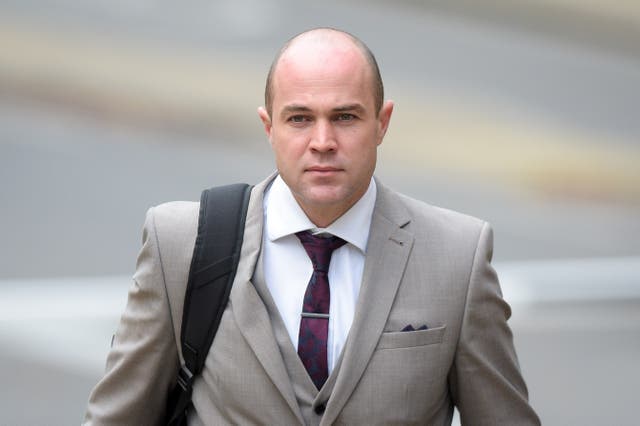 He had "out of control" debts racked up by taking his lover on lavish holidays and was also in contact with prostitutes and was sleeping with an ex-wife.
Following the conviction, police and prosecutors described the 38-year-old as "very dangerous, coercive and manipulative".