The fire which devastated Bank Buildings in the heart of Belfast led to a drop in footfall of 30% in the city centre, research has found.
The historic building, which housed Primark, was left a charred shell after the blaze which started on August 28 and took several days to extinguish.
A cordon has been extended around the perimeter leaving 14 businesses unable to trade.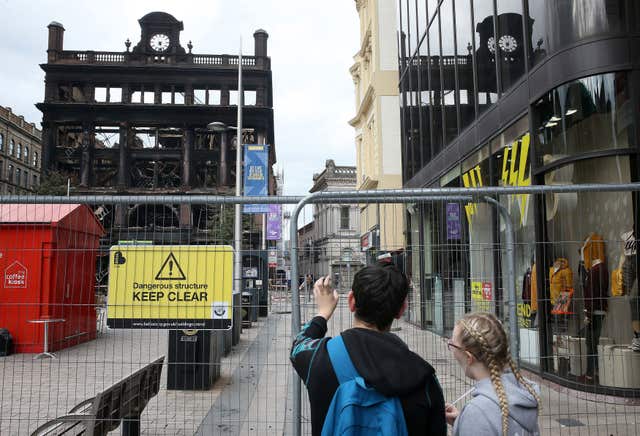 The Northern Ireland Retail Consortium (NIRC) said a drastic drop in footfall came directly after the fire.
Footfall fell by 4.6% across Northern Ireland in the five weeks from August 26 – September 29 according to the latest figures published by NIRC and Springboard.
Diane Wehrle, marketing and insights director for Springboard, said the change in footfall in Belfast city centre alone is more than minus 30%.
"A drop in footfall of minus 4.6% in Northern Ireland in September compared with a modest rise of plus 0.5% in footfall in August provides further evidence of the current challenges facing bricks and mortar retail," she said.
"Whilst it would be easy to put this down to the shift to online spending, the story is not nearly as cut and dried.
"The fire at the Primark store in Belfast which occurred in the first week of the month will have impacted on the monthly result to some degree as Belfast generates the greatest volume of footfall of any destination in Northern Ireland.
"This is evidenced by a drop in footfall in Belfast of more than minus 30%, and consequently the sudden downward shift in high street footfall across Northern Ireland in September to minus 6.1% following four months of consecutive rises."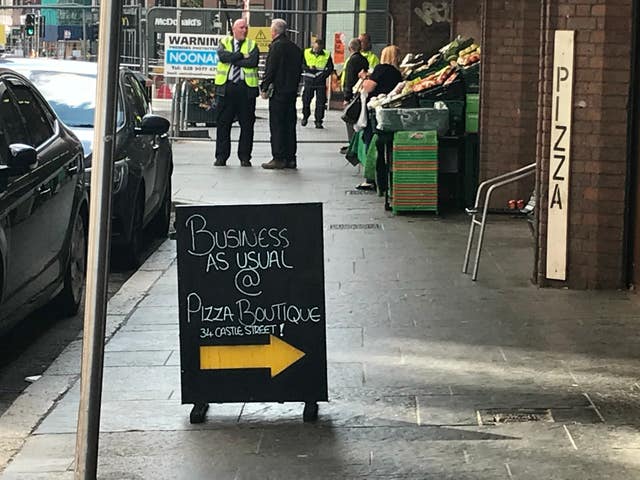 NIRC director Aodhan Connolly has called on Chancellor Philip Hammond to act to help the retail sector.
"Both Primark and Belfast City Council have shown leadership and concern with support for traders and the area, but now we need the Chancellor in his forthcoming budget to make a tangible difference not only to Belfast but to the whole retail industry in this current time of structural change," he said.
Mr Connolly said the effect of the fire has been to split Belfast city centre in two.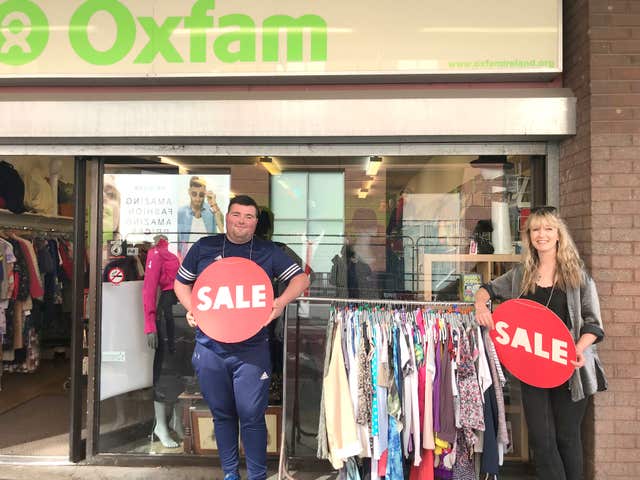 "This sad occurrence has effectively split Belfast's busiest thoroughfare, and the city centre, in two.
"This is distressing not only for Primark and the fourteen businesses within the cordon who cannot open, but also those in the locale who are affected by the footfall drop and their suppliers."
Mr Connolly also reiterated the message that Belfast city centre is open for business.
"The traders need your support. With the crucial Christmas season fast approaching now more than ever we need you to spend your time and money in our stores," he said.