The EU is demanding new "concrete proposals" from Theresa May on how to end the deadlock in Brexit talks, warning that a breakthrough may not be possible without further movement from the UK.
Mrs May will address the remaining 27 EU leaders before Wednesday's Brussels meeting, which had been billed as "the moment of truth" for Brexit but now seems certain to pass without a deal on the UK's withdrawal.
Speaking after being briefed by the EU's chief negotiator Michel Barnier, Mr Tusk said he saw "no grounds for optimism" ahead of the European Council summit.
"As I see it, the only source of hope for a deal for now is the goodwill and determination on both sides," Mr Tusk told a Brussels press conference.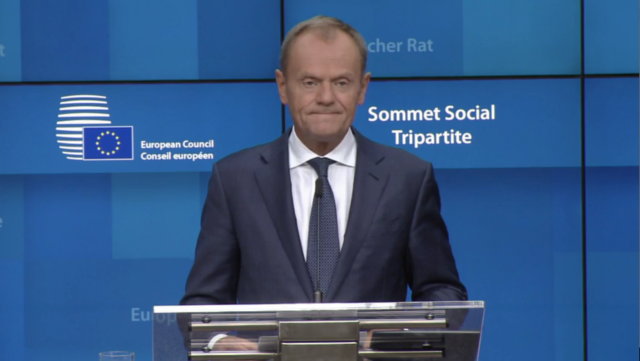 "Tomorrow I am going to ask Prime Minister May whether she has concrete proposals on how to break the impasse. Only such proposals can determine if a breakthrough is possible."
Leaders of the EU27 will discuss how to step up preparations for a no-deal Brexit next March at their working dinner in Mrs May's absence, following her presentation, he said.
Reports from Brussels suggested senior European Commission officials were casting doubt on the prospect of a special Brexit summit being declared for November if there is no movement on the key issue of the Irish border.
Mrs May won strong support from Cabinet colleagues as she set out two key "sticking points" preventing the conclusion of a withdrawal agreement.
The issues relate to the "backstop" agreement demanded by the EU to avoid a hard border by keeping Northern Ireland within the European customs area.
Mrs May has countered by offering to keep the whole UK in a customs union, but only for a temporary period.
The mammoth three-hour meeting came a day after eight Brexit-supporting ministers took the unusual step of meeting over pizzas in the office of Commons Leader Andrea Leadsom to discuss their concerns about the PM's stance.
But despite intense speculation over a possible walkout, no minister at Cabinet indicated they might consider resigning from the Government over Brexit.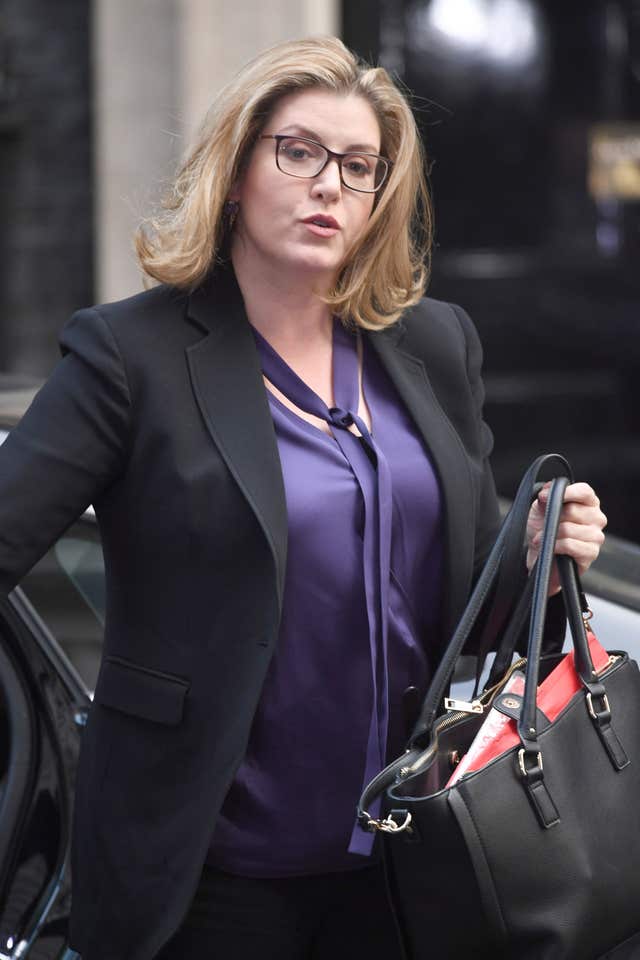 "I'm convinced that if we as a Government stand together and stand firm, we can achieve this," she said.
The PM said the sticking points were:
– That it would not be possible for her or any other UK Prime Minister to sign up to an agreement which created a customs border down the Irish Sea.
– That any agreement must ensure that the UK is not kept indefinitely in a backstop arrangement against its will.
Her official spokesman later told reporters: "The Cabinet strongly supported her on the importance of maintaining the integrity of the Union and agreed that we must ensure we cannot be kept in a backstop arrangement indefinitely.
"The Prime Minister said there would no doubt be challenging moments ahead, as that is in the nature of negotiations.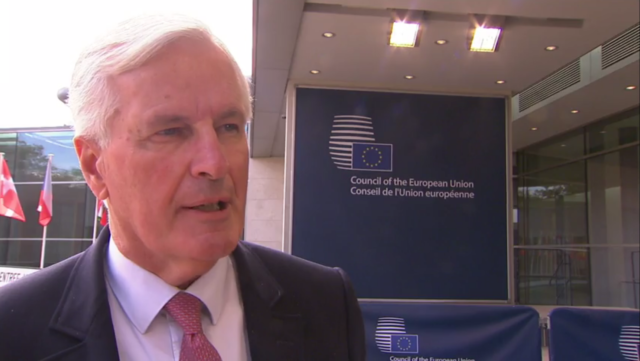 International Development Secretary Penny Mordaunt told Sky News: "No-one is planning on resigning.
"We are all doing our jobs and we are trying to get the best deal for this country, and that's it.
"We are approaching the end of negotiations. This is going to be a difficult time, but the whole Cabinet is digging in to get the best deal for this country."
And Mrs Leadsom herself said: "The Prime Minister is doing a very, very complicated job and I'm fully supporting her in getting that done."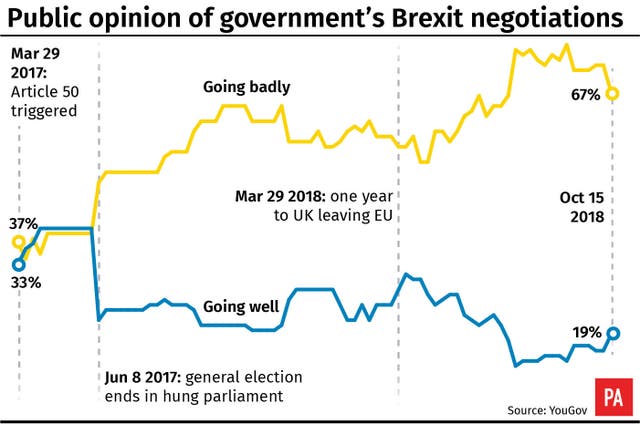 Ministers arriving for Cabinet on Tuesday morning were offered sausage and bacon sandwiches.
In Luxembourg, foreign ministers from the remaining 27 EU states were receiving a briefing from Mr Barnier at the General Affairs Council.
Mr Barnier said that "more time" was needed to find an agreement to deliver an orderly UK withdrawal and keep the Irish border open.
"We will take this time, calmly and seriously, to find this global agreement in the next weeks," he said.
Germany's Europe minister, Michael Roth, said Berlin's message to Mrs May was: "Take responsibility and be constructive."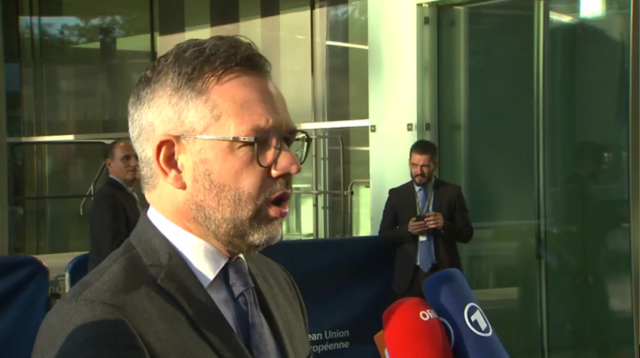 "The British side needs support. Without a clear vote in the European Parliament and without a clear vote in the British Parliament, it won't succeed in the end."
Belgium's foreign minister, Didier Reynders, put the chances of the UK crashing out without a deal at "50/50".