Huawei has unveiled its latest flagship smartphone, which the Chinese firm claims contains the "most powerful chipset on the market".
The new Mate 20 and Mate 20 Pro both house dual neural processing units (NPU) for the first time, which use artificial intelligence to split the processing tasks of the device between them.
The Chinese manufacturer is looking to challenge Samsung and Apple at the top of the smartphone market, and Huawei regularly claimed its superiority over its rivals as it unveiled its new devices.
They feature a fingerprint scanner built directly into the screen and wireless charging capabilities, both for the first time.
The Mate 20 has a 6.53in full HD display, and the Mate 20 Pro a 6.39in OLED HDR screen.
The X is compatible with Huawei's M-Pen stylus, making it a direct competitor for Samsung's Note range of devices which come with a built-in stylus.
However, Huawei boss Richard Yu claimed the Mate 20 X is also a rival to the Nintendo Switch mobile console as a gaming device – citing the larger screen, better quality display and longer battery life to back up his claim.
The Mate 20 Pro can even be used as a wireless charger, with owners of other compatible wireless charging smartphones able to hold their device against the back of the Mate 20 Pro to charge their own battery.
Mr Yu said that the new Mate 20 was faster, more powerful and would charge faster than any of its rivals.
All three phones have a triple-rear camera system that includes a 40-megapixel wide angle lens, a 20-megapixel ultra wide angle lens, and an eight-megapixel telephoto lens.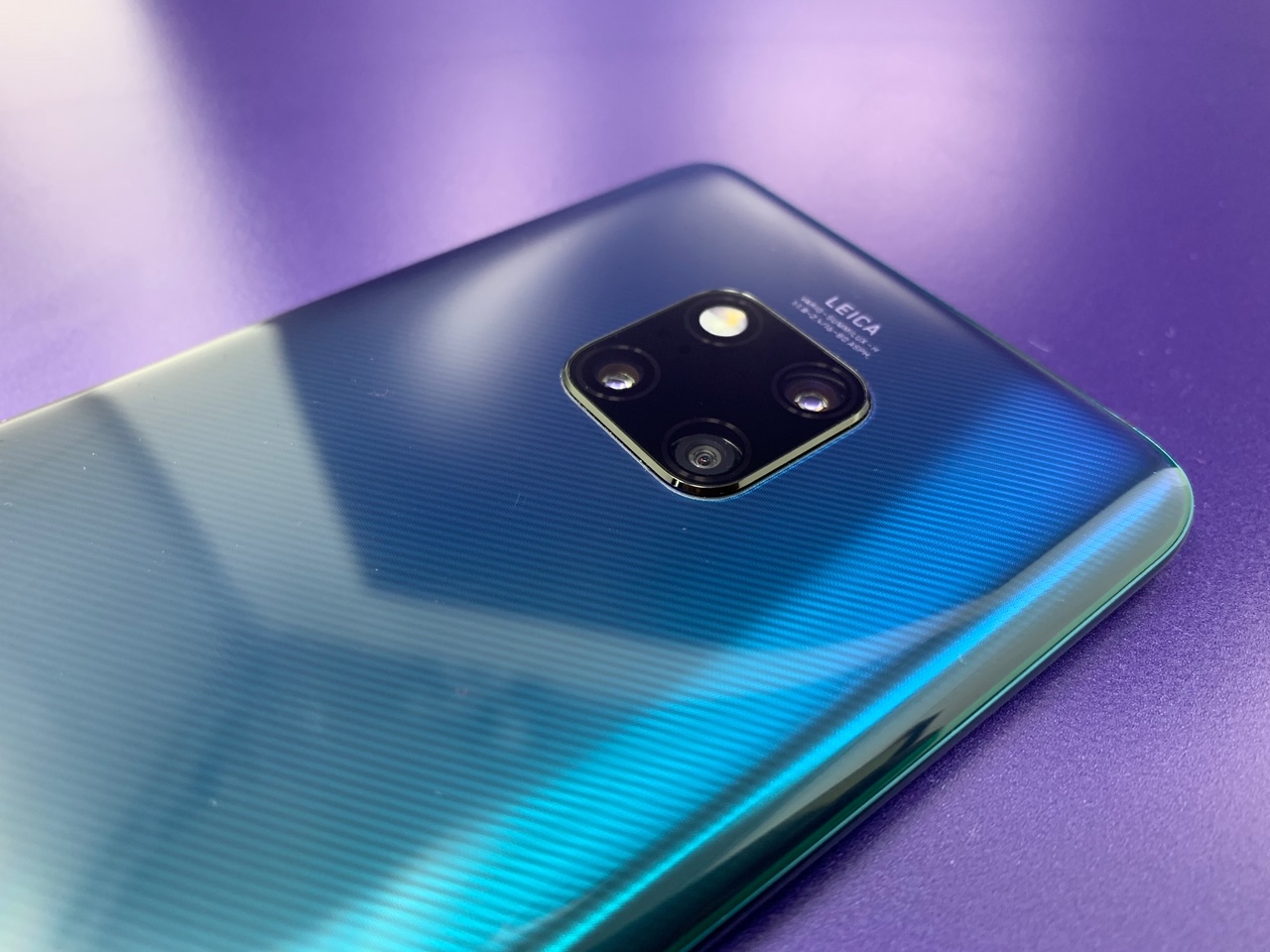 James Barron, mobile expert at comparemymobile.com, suggested Huawei had moved ahead of its rivals for the first time with its latest announcements.
"So is this finally the phone that apathetic mobile users have been waiting for to make the jump to upgrade? Based on everything we've seen at the launch, yes," he said.
"They walk it like they talk it. They've included a crowd-pleasing camera upgrade, a record-breaking display, but in line with this and their slick, modern look, with a chassis in five colours that is waterproof, dust-proof, and anti-slip, they also made good on their promise to amp up the power.
"The phrase 'game-changing' is often massively overused but Huawei here have thrown down a massive gauntlet to the rest of the industry to innovate or get out of the race.
"It will be interesting to see how the other manufacturers and consumers respond to a handset that is truly bringing something new to the market."
Alongside the new phones, the Chinese firm introduced a new wearable, the Huawei Watch GT.
It claims the new smartwatch's battery will last up to two weeks and includes health and fitness tracking abilities and a sleep quality monitor.