The Duke of Sussex proudly introduced his new wife to one of his oldest admirers in Australia.
Harry met Daphne Dunne, 98, for the third time on the first day of his tour Down Under as he greeted well-wishers in the sunshine outside the Sydney Opera House.
After finding the nonagenarian in the crowd of around 2,000 people, he said: "I was looking for you earlier and hoped you'd be here. It's so good to see you again."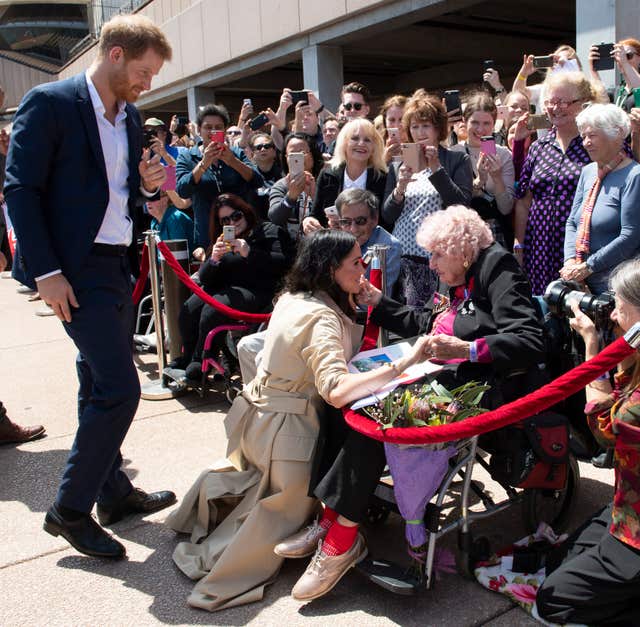 Meghan said: "I'm so glad I got to meet you. Harry has told me all about you and your special bond, it's so lovely you came to see us, thank you."
Mrs Dunne, who congratulated the couple on their baby news, touched Harry's cheek fondly as he put his arm around her.
She said: "It was lovely to meet the duchess, Meghan. Harry is a wonderful man and I'm so happy he had found happiness. They both deserve the absolute world together."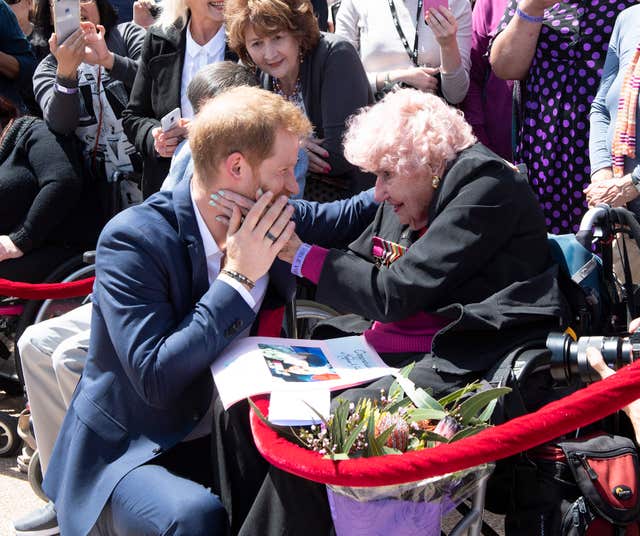 He was posthumously awarded the Victoria Cross which Mrs Dunne was wearing when she first met Harry.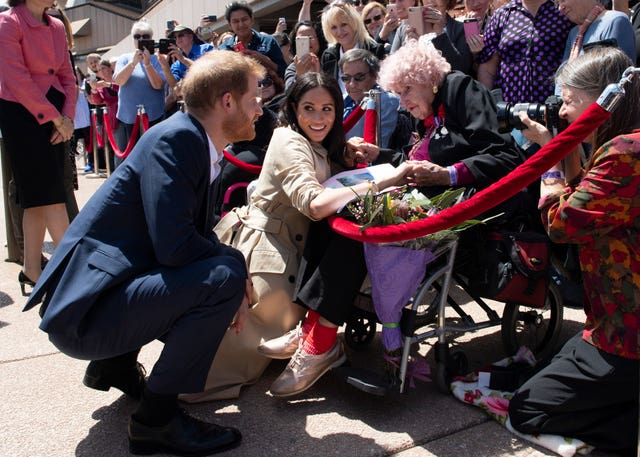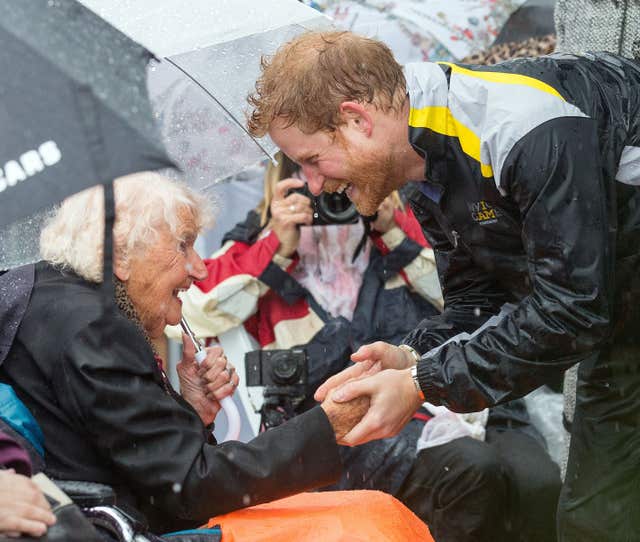 She said: "He kissed me on the other cheek this time. He really is a lovely young and he's warm and genuine and really cares about the injured servicemen and women; he's doing a fantastic job supporting them."