A woman whose police inspector father died in the IRA's Harrods bombing has accused the Libyan government of turning its back on victims.
It followed a pan-Arab call to protect the country's frozen funds and assets in the UK.
In December 1983, a republican bomb containing Semtex imported from the North African state exploded at the Harrods department store in central London, killing three police officers and three members of the public.
Among those to die were Inspector Stephen Dodd, 34, of the Met.
His daughter Susanne Dodd said: "How can the Libyan Government promise to help us and now change their minds?
"I'm devastated, as we helped the Libyans during their struggle for freedom and now they have turned their backs on us.
"The UK and now the Libyan government do not care about us. I'm heartbroken.
"My poor dad and all the victims should have been worth more than this."
The Arab Parliament is designed to give citizens of the Arab world a voice.
It consists of four representatives from each member state of the Arab League, either elected or chosen from their respective national parliament.
At a recent meeting in Cairo it reportedly called on the UN to protect Libya's frozen funds and assets in the UK.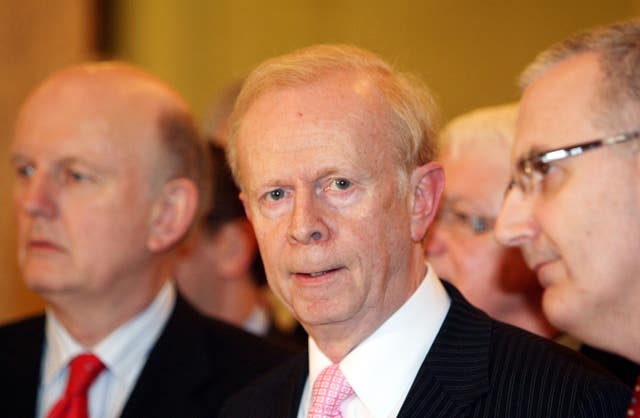 He wants the UK Government to put pressure on the Libyan authorities to co-operate.
Ms Dodd added: "I hope this compensation bill goes through as this would make a moral stand and send a symbolic message to all those that support terrorism throughout the world that eventually you will be held to account."
Sir Reg said the UK could exercise its veto at the UN Security Council.
He added: "The Government has been running away from this over many years and the Arab Parliament should be encouraging negotiation."
He said former foreign secretary Boris Johnson had been about to appoint a special envoy to Libya before his resignation.
Ihsan Bashir, whose brother Inam Bashir died in an IRA attack in the London Docklands in February 1996, said the UK had weakened the bereaved families' position because ministers considered compensation from Libya to be a private matter.
He added: "Thanks to our Government we have now become a laughing stock."
President of the Docklands Victims Association (DVA) Jonathan Ganesh said the Libyan Government should be talking to the UK rather than expressing unwillingness to help.
"I'm sorry but I feel the Libyan government should remember their promise to help all those Gaddafi/IRA victims.
"It would be abhorrent if the Libyans did not fulfil their promise to those who have been left severely disabled and bereaved."
A Foreign Office spokeswoman said: "The Government wishes to see a just solution for all victims of Gaddafi-sponsored IRA terrorism, and takes this issue extremely seriously.
"The Libyan government has a responsibility to deal with the legacy of the Gaddafi regime, as part of a broad process of national and international reconciliation and justice.
"While we do not support Lord Empey's Private Member's Bill, we are clear that it is a manifestation of the strong public and Parliamentary feeling in the UK that the Libyan government must engage on this matter.
"The FCO is looking at a range of options with other Government departments on what more the UK Government could do to support victims of Gaddafi-sponsored IRA terrorism."