A convicted sex attacker accused of murdering two girls 32 years ago was "play-acting" when he appeared grief-stricken following the discovery of their bodies in a woodland den, a court heard.
Russell Bishop also described details of the position of Karen Hadaway and Nicola Fellows' bodies when they were found in Wild Park near Brighton, East Sussex, which he could only have known as their killer, it was claimed.
The Old Bailey has heard how the roofer, then aged 20, had joined a search party with his dog Misty after the two nine-year-old girls went missing on October 9 1986.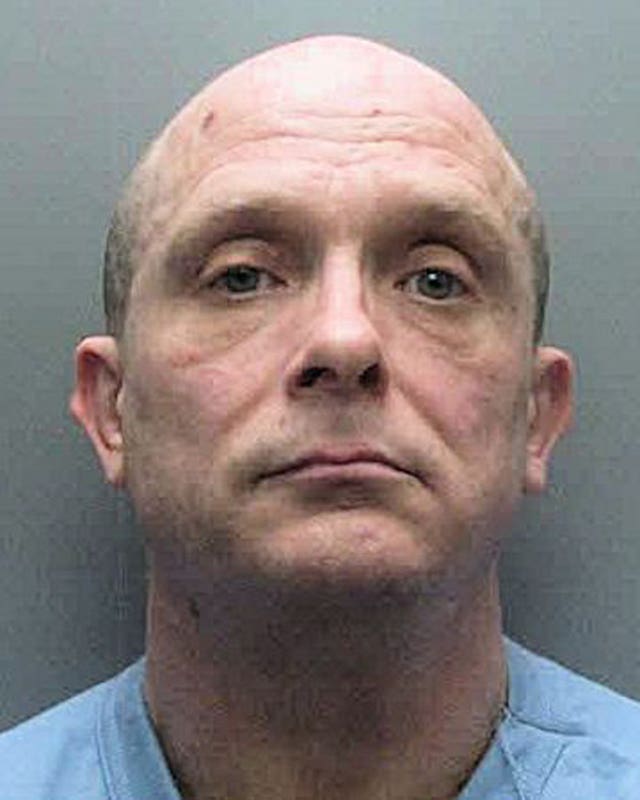 A police officer crawled through the bracken and found Karen lying across Nicola, with her head in her friend's lap.
Both "appeared to be sleeping" with their hands close together, jurors were told.
Prosecutor Brian Altman QC said Bishop had later told a neighbour he had found the girls with three "mates".
He claimed to have obtained clothing from their parents and given it to his dog to sniff out the children, the court heard.
The defendant allegedly said the girls did not seem to be badly injured, but the vision of them lying across each other was a sight he would never forget.
But Mr Altman told jurors: "If he did appear to be grief-stricken, then he was play-acting."
Bishop also claimed he had felt for a pulse on one of the girls, the court heard.
A few days later, he told a friend he was not bothered about finding the girls at all, the Old Bailey heard.
Asked how and where the children were found, Bishop allegedly said: "One was lying on her back and the other one was lying across the other one's stomach.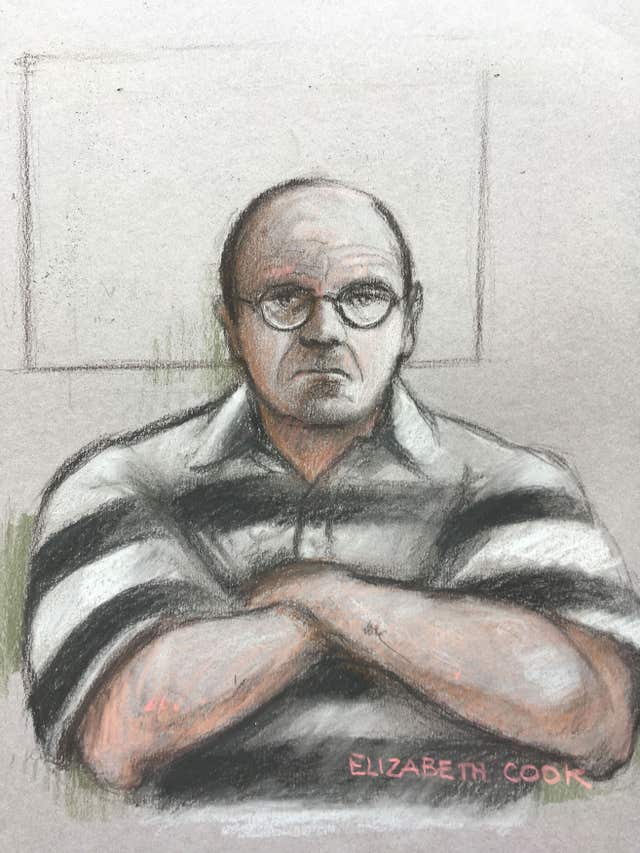 Mr Altman said: "The prosecution suggests that the only way the defendant could have known the detail of the girls' positions in relation to each other was not because he saw it at the time of finding, but quite simply because that is how he left them, having killed them."
Bishop also made a formal witness statement in which he described seeing the two girls huddled together.
He told police he had felt for a pulse, but they were obviously dead.
Mr Altman said Bishop had added that he saw blood-coloured foam on Nicola's lips.
The prosecutor told jurors there was "simply no possibility" that he could have known that unless he was very close.
He said: "The difficulty is he just could not have seen, far less done, what he claims at the time of the finding as he did not get close enough to see it with such detail.
"That leaves only one possibility: he was able to describe what he did because that is how he left those two little girls, having killed and sexually assaulted them."
After being interviewed, Bishop told officers he feared that he was the "number one suspect", the court heard.
In the days after the girls' deaths, Bishop allegedly told a series of lies.
He variously claimed to have alibis from a "Wild Man" of the woods called Ted Dawes, his drug dealer and insurance agent.
He denied owning the Pinto blue sweater but later produced another top, claiming "it proves my innocence".
He said he had lied about touching the bodies to feel for a pulse, saying he got within seven or eight feet from them.
He told officers that he had "guessed" about the blood-flecked foam on Nicola's mouth.
Bishop, then aged 20, was subsequently charged with the murders but was cleared after a trial at Lewes Crown Court in 1987.
Within three years of his acquittal, Bishop kidnapped, indecently assaulted and tried to kill a seven-year-old girl in Brighton. He was found guilty of the attack in 1990.
Bishop now faces a second trial for the girls' murders after his earlier acquittal was quashed at the Court of Appeal in light of new evidence.
The court has heard how a light blue Pinto sweatshirt discarded in the area had finally "given up its secrets" following advances in DNA testing.
Bishop, now aged 52, formerly from Brighton, East Sussex, has denied two charges of murder.