The Duchess of Sussex showed off her skills in the kitchen as she whipped up a loaf of banana bread to take with her on a visit to an Australian farming family.
Pregnant Meghan, 37, cooked the delicious treat in the kitchen at Sydney's Admiralty House, the mansion home of the Governor-General of Australia, on Tuesday night following her first full day of engagements during the royal tour.
She took the cake, packed with chocolate chips and a touch of ginger, to Mountain View Farm near Dubbo, New South Wales, where she met the Woodleys, a five-generation farming family.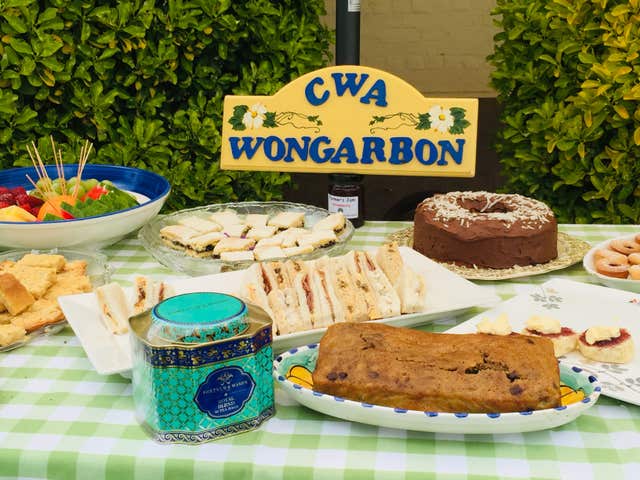 The duchess also took along the perfect accompaniment – a tin of Fortnum and Mason Royal Blend tea.
Before Meghan had even left the farm, the cake was three-quarters of the way gone.
Benita Woodley, 20, whose parents Scott and Elaine currently farm the 3,000-acre property, said it was delicious.
"It was such a nice and thoughtful thing for her to do," she said. "We are really touched."
Her mother added: "We were so surprised but it was incredibly nice of her, she made it last night when she knew she was coming to a family home. How thoughtful of her."
Emily Carroll, 33, whose 13-month-old daughter Ruby is the first member of the family's sixth generation, said the duchess had been worried that she had put too many bananas in the cake.
"But the duke said there's never too many bananas," she added.
"She said if you go to someone's house, you always bring something, so she did."
Alice Hall, 25, gave it five stars, and said it earned full marks for being moist: the highest accolade for baking in the family.