A Tory MP's aide was thought of as an "idiot" by colleagues, despite being appointed to ensure strict spending limits were observed in a key 2015 general election battle, a court has heard.
Craig Mackinlay, 52, his election agent, Nathan Gray, 29, and party worker Marion Little, 63, are alleged to have "simply abandoned" expenditure rules set by law to beat then Ukip leader Nigel Farage in South Thanet, Kent.
Mackinlay, an accountant by profession, was elected to Parliament for the first time on May 7 2015 after he won the seat with a majority of about 2,800 in an electorate of 70,000.
But his victory could have been made void if up to £66,600 of undeclared spending on staffing, accommodation, advertising and other expenses had been included on deliberately inaccurate expenditure returns, a jury was told.
Southwark Crown Court heard on Wednesday that Gray was employed by Conservative campaign headquarters (CCHQ) as Mackinlay's campaign manager from November 2014.
Experienced Tory campaigner Anthony Salter told jurors he did not know how Gray had come to take on the responsibility of acting as election agent and agreed that the role was "totally beyond him".
"I wanted somebody with the proper training and expertise to oversee (the expenditure returns) and make sure we didn't make stupid mistakes."
Mr Salter was the voluntary chairman of the local Conservative campaign team until the end of March 2015, when he bowed out after Little had "taken over", he said.
Trevor Burke QC, defending Gray, suggested his client was "regarded in the office as an idiot" by colleagues, who talked about him behind his back.
"For some in the office there was a general perception he couldn't put his trousers on in the morning without the help of someone else," he said.
Mr Salter agreed it had been expressed to him later, but added: "I do think it is unfair he's been pilloried for not being up to the job he's got no qualifications for."
Declared spending on the campaign came in under the strict £52,000 limit set for the Kent constituency, but prosecutors allege up to £66,600 was not declared.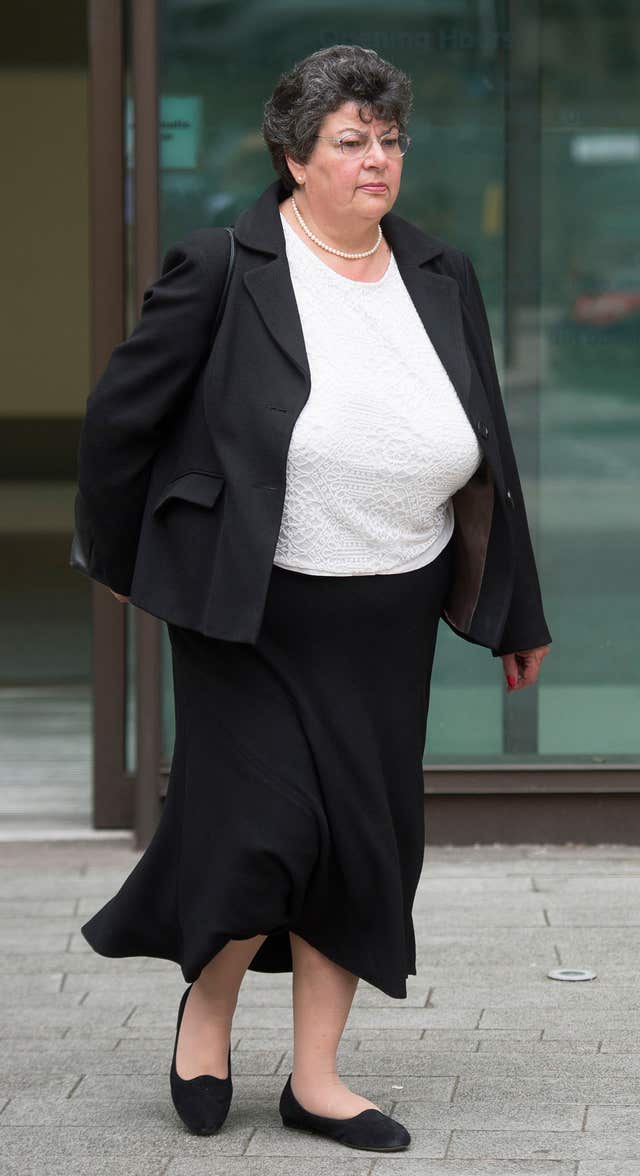 "In seeking to ensure the success of the Conservative Party's candidate and the defeat of Nigel Farage, we submit that proper regard to the limits of expenditure imposed by law was simply abandoned.
"Each of these three defendants were complicit in the means deployed to achieve that end.
"Had the true position been declared, Craig Mackinlay's election would have been at the risk of being declared void."
In a police interview, the MP, who had been in politics for more than 20 years, attempted to "distance himself from Conservative campaign headquarters staff and volunteers drafted in to help with his campaign", the court heard.
But the prosecutor said he was "fully aware" of their assistance to him.
The court heard Mackinlay, Gray and Little had been warned about breaching spending limits in an email sent by Mr Salter on February 18.
"We're getting perilously close to hitting our legal limits, both for the long and short campaign," he wrote.
"I take on board your concerns that we face the real prospect of a legal challenge from Farage if you make the smallest slip up."
Mr Salter told jurors he was concerned about breaking the law but explained to jurors he also raised the matter in disagreements with CCHQ over how money was spent as part of the ongoing friction between local Tories and central office.
Mackinlay, from Ramsgate, Kent, denies two charges of making a false election expenses declaration under the Representation of the People Act 1983.
Gray, of Hawkhurst, Kent, denies one charge of making a false election expenses declaration and a further charge of using a false instrument under the Forgery and Counterfeiting Act 1981.
Little, of Ware, Hertfordshire, denies three counts of intentionally encouraging or assisting an offence under the Serious Crime Act 2007.
They are all on unconditional bail and the trial continues on Thursday.