A beech tree grafted into an N-shape to woo a woman called Nellie almost 100 years ago has been voted England's tree of the year, the Woodland Trust said.
It joins an impressive giant redwood in Northern Ireland, a spruce in which children play in Scotland and an oak that may once have hidden a king in Wales as winners of public votes for each nation in the tree of the year contest.
The Woodland Trust, which runs the competition, is now urging members of the public to choose an overall winner to represent the UK in the Europe-wide tree of the year competition.
Nellie's Tree at Aberford near Leeds was formed by Vic Stead from three beech saplings on the route he walked along the old colliery railway to court a young lady called Nellie.
He grafted one sapling between the other two to form the letter N to woo his sweetheart.
It was a move that worked as they went on to marry, and the tree is a popular site for proposals today.
The English entry secured the most votes of any tree in the competition.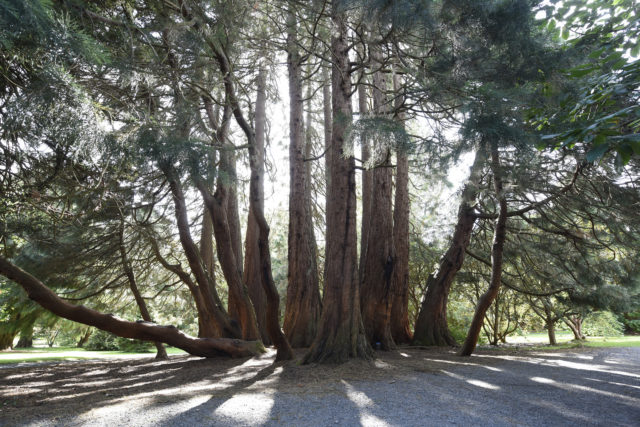 The tree was grown from one of the original seeds of the giant redwood brought back from from California.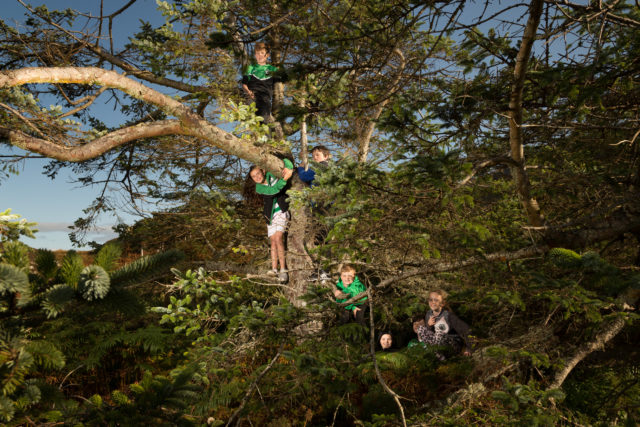 The island's children are encouraged to play on the tree in a tradition started by Netty MacDonald, who lived on the nearby croft.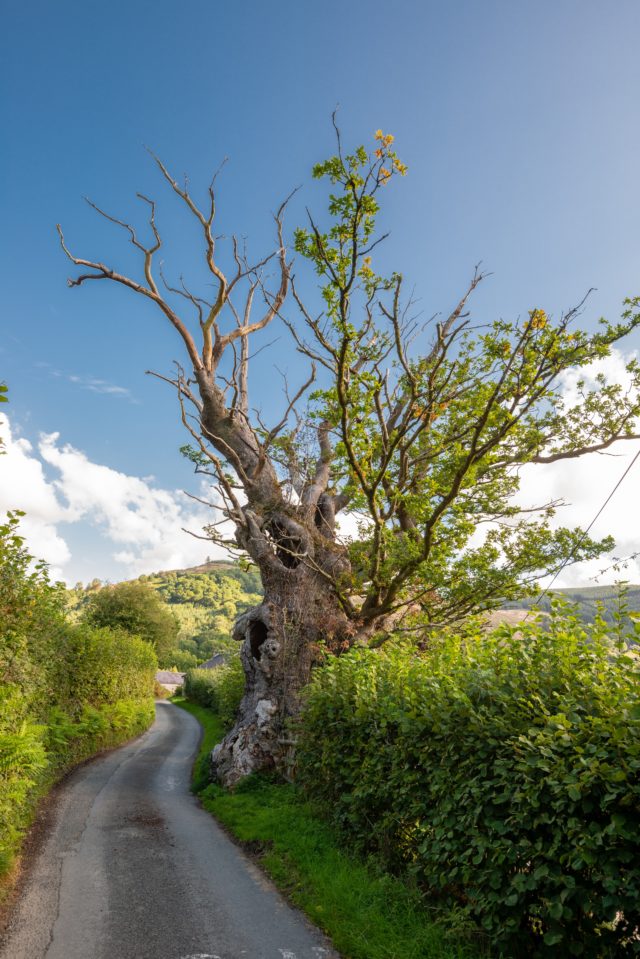 The oak is hollow and reputed to have been at various times the hiding place of a king, a meeting place for local lovers and a shelter for the pig from the local farm.
Kaye Brennan, lead campaigner for the Woodland Trust said of the English winner: "There was a lot of love for this northern gem.
"Its popularity is a tale of romance and has really captured the public's interest to poll the most votes.
"The UK's trees could do with a bit more love. Since last year's contest more trees have come down needlessly in our towns and cities and opportunities to save important trees from infrastructure plans such as HS2 have been denied."
She urged people to help select the tree to go into the European tree of the year awards.
The Woodland Trust's UK-wide competition is supported by the People's Postcode Lottery, with £1,000 care grants awarded to the winning trees.