A bloodsucking trio of leeches have found a new home at London Zoo after being mysteriously abandoned outside a vet's surgery in Kent.
The three real-life "vampires" were found in a tank on the vet's doorstep in Whistable with just a note that read: "Sorry, can't look after them anymore", and have been looking for a new home since April, ZSL London Zoo said.
The surgery happened to be local to ZSL head invertebrate keeper Dave Clarke, who heard of their plight and "invited them in" to live at the zoo.
They have been named Buffy, Angel and Spike after characters from the 1990s TV show Buffy the Vampire Slayer and are now being looked after in the Bugs exhibit.
Mr Clarke said: "Their story has made them very popular with keepers at the Zoo.
"Leeches may not have the broad appeal of other more charismatic animals, but they're incredible ambassadors for the amazing, and more gruesome, abilities of the natural world.
"With their gruesome reputation and eating habits you might think feeding time would be a bloodbath for the slimy animals, but leeches are surprisingly efficient."
Leeches have three jaws with more than 100 tiny sharp teeth on each which they use to latch onto their food, while ducts release an anaesthetic and an anti-coagulant to keep the blood flowing, so they can feed quickly and painlessly.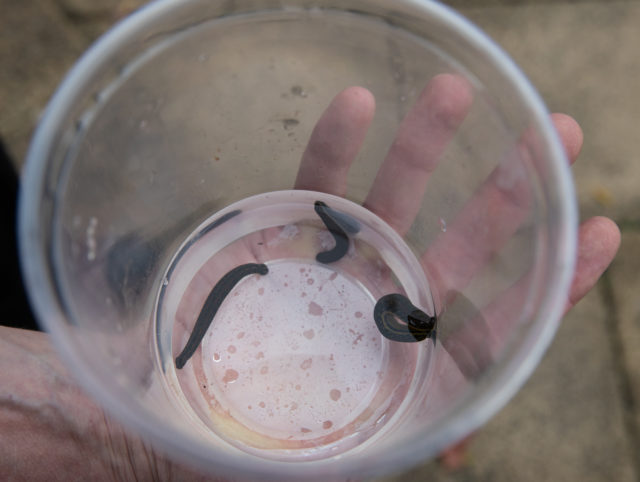 He said the zoo was glad to be able to give the three leeches a home in time for Halloween.
They will be kept in quarantined quarters for a month while their health is assessed before they join the legion of leeches in the Bugs exhibit.
Native medicinal leeches are a declining species in the UK and are protected by law under the Wildlife and Countryside Act.