An Old Bailey jury is to re-trace the last footsteps of two tragic schoolgirls, 32 years after they were killed on the South Downs.
Former roofer Russell Bishop, 52, from Brighton, is on trial for the second time for the murders of nine-year-olds Karen Hadaway and Nicola Fellows.
He was just 20 when he allegedly sexually assaulted and strangled the children in Wild Park, near Brighton, on October 9 1986.
On the third day of his trial, jurors will travel to Brighton to view the scene, just over a week after the anniversary of the girls' deaths.
They are being accompanied by trial judge Mr Justice Sweeney, court staff and lawyers in the case.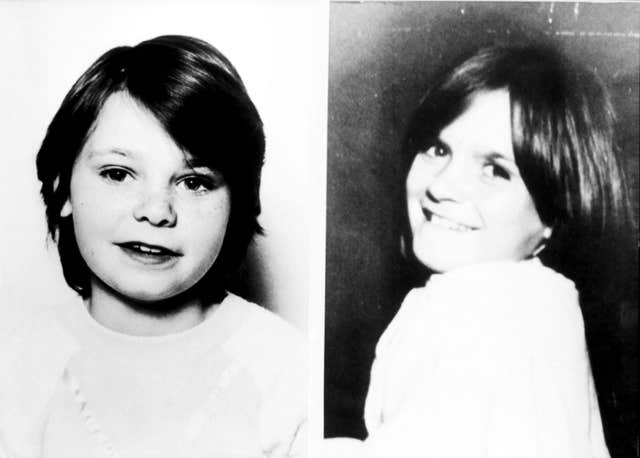 Before leaving, Mr Justice Sweeney advised jurors to bring "sensible walking shoes", wet weather clothes and a packed lunch for their day out.
The judge said: "Mr Bishop has chosen not to attend the view. That's a sensible choice by him and you will not hold it against him in any way."
The jury were told they would walk past a long-established memorial to the girls but would not stop to look at it.
The judge said that was because the memorial was not relevant to their considerations and there was "no disrespect".
He told jurors that police would be on hand to guard against unwitting advances by members of the public during the trip, expected to go on until about 3pm.
The trial has heard how Nicola and Karen went missing while out playing together in Wild Park after school.
They were seen playing in a large tree and outside a fish and chip shop shortly before they disappeared.
Following a search by police and volunteers, the girls were found dead in a wooded den in the park near a landmark called Jacobs Ladder on October 10 1986.
Bishop was also allegedly in the area that afternoon and walked home past Moulsecoomb library and railway station.
It is claimed he discarded a light blue Pinto sweater by a footpath which later linked him to the murders by DNA.
Bishop has denied two charges of murder.