The bakery at the centre of the so-called "gay cake" case is to close a branch in Belfast.
Ashers was cleared of discrimination by the UK's highest court after its owners refused to make a cake promoting same-sex marriage.
Its store on Royal Avenue in the city centre is set to close because it is not busy enough.
General manager Daniel McArthur said: "It simply comes down to the figures.
"We decided not to renew the lease.
"Belfast city centre isn't busy enough – our other shops are much busier.
"It's been planned for some time and I am pleased to say there will be no job losses."
A legal action was originally brought by gay rights activist Gareth Lee, who claimed he had been discriminated against when the firm refused to make him a cake iced with the slogan "Support Gay Marriage".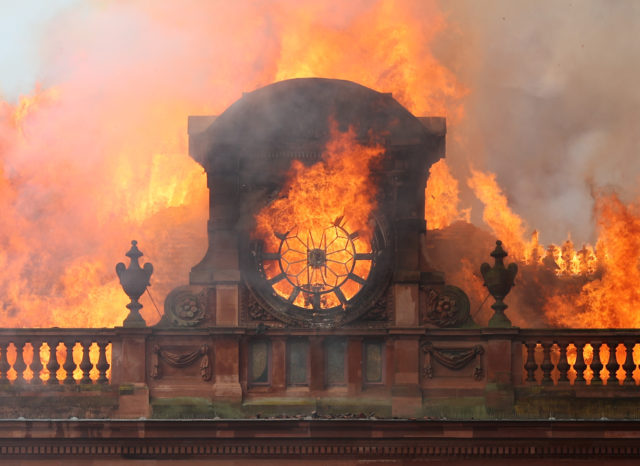 The massive fire at the Primark store in Belfast city centre destroyed the listed building.
A safety cordon around it has been established while engineers carry out inspections.
That has had a major impact on trade, with the main thoroughfare of the city centre blocked to pedestrian and motorised traffic.
Extra funding and support has been put in place for businesses affected.