A senior Democratic Unionist has branded Ireland's premier "vile" after accusing him of using terrorist victims to scaremonger over Brexit.
Sammy Wilson said Taoiseach Leo Varadkar's behaviour was "despicable, low and rotten", claiming he was scraping the bottom of a "very deep barrel of threats, deception and rhetoric".
East Antrim MP Mr Wilson was responding to Mr Varadkar's warning during this week's EU summit that violence could again return if a hard border was imposed in Ireland post-Brexit.
Mr Wilson said he had taken a "sledgehammer" to years of cross-border political relationship-building.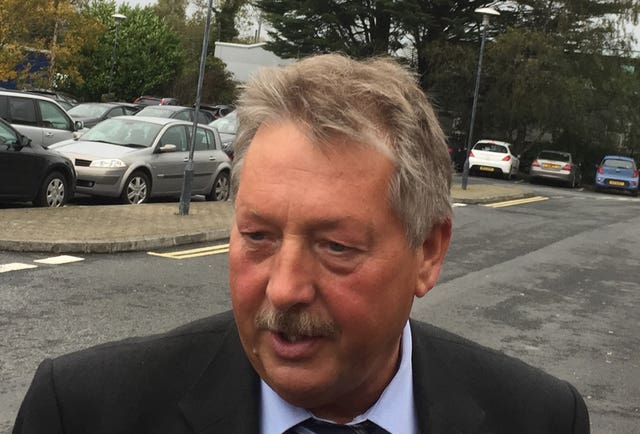 On Friday, Ireland's deputy premier Simon Coveney rejected any suggestion Mr Varadkar was "scaremongering".
However, Mr Wilson later claimed the Taoiseach had "lost any sense of self control" in relation to Brexit, claiming his previous warnings about the impact of a no-deal had made him a "laughing stock".
"His latest use of a victim of the IRA who was killed when the republican terrorists blew up a border post scrapes the bottom of the very deep barrel of threats, deception and rhetoric which he has dipped into in order to persuade ignorant heads of EU states that the EU must insist in detaching Northern Ireland from the UK in any Brexit deal," said Mr Wilson.
At dinner with EU leaders on Wednesday, Mr Varadkar circulated a newspaper article on the Newry bombing.
Mr Varadkar brought in a copy of the Irish Times, which featured an interview with a relative of one of the nine killed in the blast.
Four customs officials, two lorry drivers and three IRA men died in the explosion at a customs clearing station.
The incident has sparked the latest fracture in the DUP's deteriorating relationship with the Irish Government since the Brexit referendum.
The unionist party believes Ireland's unwavering stance in relation to the need for a border backstop to guarantee free movement on the island is a veiled tactic to create separation between Northern Ireland and the rest of the UK.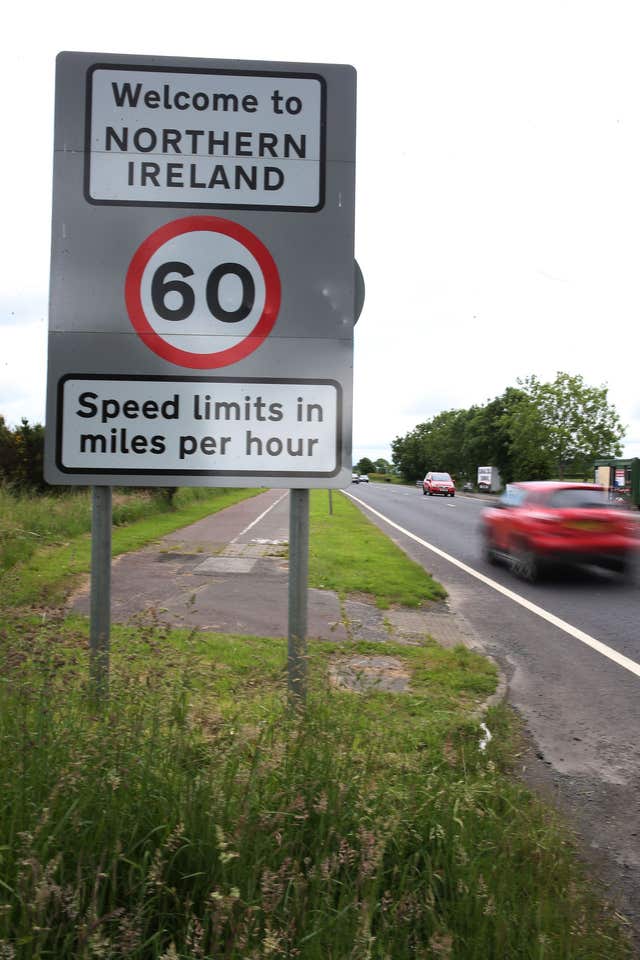 Mr Wilson insisted there was no chance border checkpoints would be erected when the UK leaves the EU.
"His behaviour is despicable, low and rotten," he said of the Taoiseach.
"He is not so stupid as to be unaware of the impact it can have especially given the record of republicans over the summer when they used impressionable young people to engage in sectarian attacks against the Protestant community in Londonderry."
Mr Wilson said much progress had been made in forging better cross-border political links prior to Mr Varadkar becoming Taoiseach.
He added: "Leo Varadkar has taken a sledgehammer to the work which was done but even more worrying is his total disregard to the impact of his irresponsible and reckless rhetoric on the peace of Northern Ireland."
Earlier, Mr Coveney denied his government was scaremongering over claims violence could return if Brexit brings a hard border.
The Tanaiste said concerns about the potential to destabilise the island's "very precious peace" were real, and reflected the fears of people living on the border.
Mr Coveney defended Mr Varadkar, insisting he dealt in facts.
"We are not trying to scaremonger here, what we are trying to do here is protect a very precious peace and normality on the island of Ireland," he told BBC Radio Ulster.
He added: "If you speak to families living on the border area they will talk in very emotive terms about their fears of the re-emergence of that border infrastructure and it's important to be honest about that.
"It doesn't suit some people's political narrative, it certainly doesn't suit people who advocate for Brexit because this is a very awkward and difficult issue for people to deal with, but it's the truth."