WikiLeaks founder Julian Assange is to launch legal action against the government of Ecuador, accusing it of violating his "fundamental rights and freedoms".
The move comes several months after Ecuador cut off communications for Mr Assange, who has been living inside the country's embassy in London for over six years.
WikiLeaks lawyer Baltasar Garzon has arrived in Ecuador to launch the case, which is set to be heard in a domestic court next week.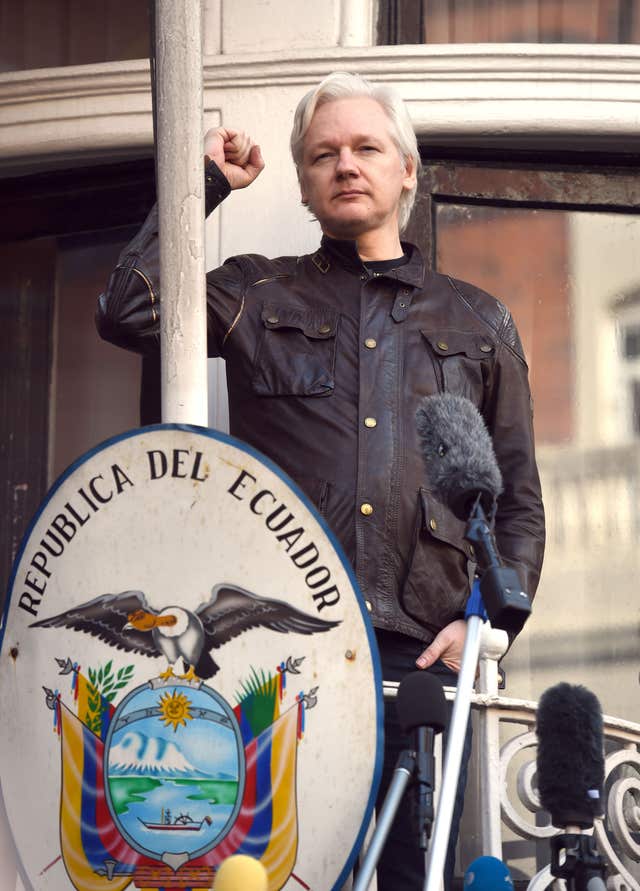 Mr Assange fears being extradited to the United States if he leaves the embassy.
WikiLeaks said the government of Ecuador refused a visit by Human Rights Watch general counsel Dinah PoKempner, who has likened Ecuador's isolation to "solitary confinement", and had not allowed several meetings with his lawyers.
A statement said: "Ecuador's measures against Julian Assange have been widely condemned by the human rights community."
Mr Assange's lawyers said they were also challenging the legality of the Ecuador government's "special protocol", revealed earlier this week, which makes his political asylum contingent on "censoring" his freedom of opinion, speech and association.
The protocol also requires journalists, his lawyers and anyone else seeking to see Julian Assange to disclose private or political details, such as their social media usernames, the serial numbers and codes of their phones and tablets, with Ecuador – which the protocol says the government may "share with other agencies".
The protocol claims the Embassy may seize the property of Mr Assange or his visitors and, without a warrant, hand it over to UK authorities, said the statement.
WikiLeaks said that US congressmen had written an open letter to Ecuador's president, Lenin Moreno, saying that in order to advance "crucial matters … from economic co-operation to counternarcotics assistance, to the possible return of a USAID mission to Ecuador, we must first resolve a significant challenge created by your predecessor, Rafael Correa – the status of Julian Assange".
Pressure has mounted on Ecuador to hand Mr Assange over to the UK, WikiLeaks believes.
It is understood that the theme of the legal action will be on Mr Assange's isolation, ban on visits, speech restrictions, and failure to live up to international obligations.