Irish presidential candidate Peter Casey has announced he is considering dropping out of the race amid criticism of his comments about the Traveller community.
The businessman has come under fire after saying Travellers should not be recognised as an ethnic minority because they are "basically people camping in someone else's land", and he said the group are "not paying their fair share of taxes in society".
In a statement on Friday, Mr Casey said that in light of the furore over his comments, he will take the weekend off from the campaign "to think carefully about whether to continue in the race".
He added: "I do not want the people of Ireland to elect me as president of Ireland just based on one statement I made.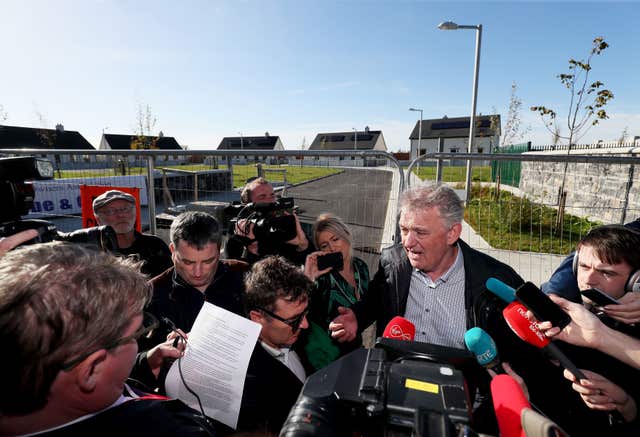 On Wednesday night during a live televised debate on Virgin Media One, he told the other candidates they were being "disingenuous" when they said they would have no issues living near a halting site.
The following day, he visited the site of a disputed housing development in Tipperary, where travellers, who have been in the area for four generations, refused houses because of a lack of grazing space for their horses.
Mr Casey attended the site with the nation's media, but did not speak to any of the Traveller community who were nearby.
The election is to take place on October 26.