Theresa May has told business leaders she knows time is running out to reach a Brexit deal but she is confident it can be done, the head of the Institute of Directors has said.
In a 35-minute conference call with around 120 company bosses to update them on the progress in the exit talks, the Prime Minister was said to have accepted uncertainty could be having an impact on UK firms.
Stephen Martin, IoD director general, said the PM did not say if the possibility of extending the transition period was being seriously considered.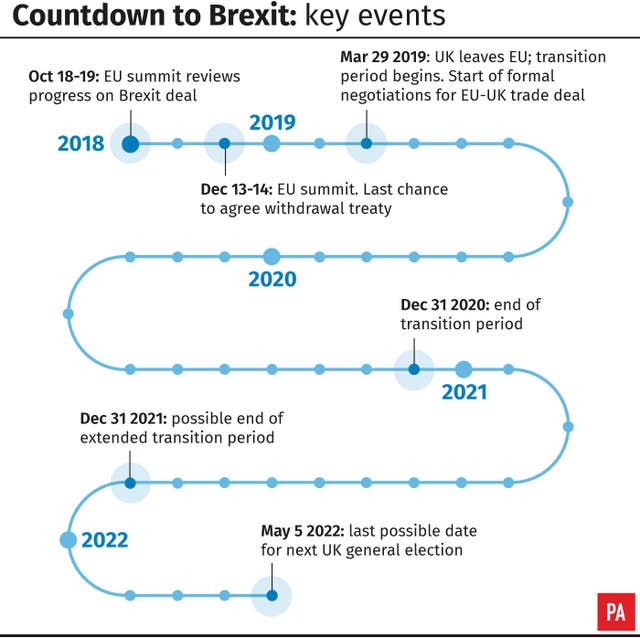 "We need time to get ready for that. She was very clear she accepts the uncertainty that it's causing at the minute and the impact that could be having.
"But she was making it clear to everybody that she does believe a deal can be done and she is confident.
"The only sticking point is the Northern Ireland border and the backstop arrangements."
Downing Street said Mrs May told the business leaders that "significant progress" has been made in the talks.
"She acknowledged that there were a few significant issues that were still outstanding, but said that the very real sense she had from leaders around the table at the council was that they wanted to reach a deal as soon as possible this autumn," a No 10 spokesman said.
"She emphasised that both sides wanted to have our future relationship in place by the end of December 2020 so that the backstop never needed to be used, but that the negotiating teams would work intensively on this to find a way forward."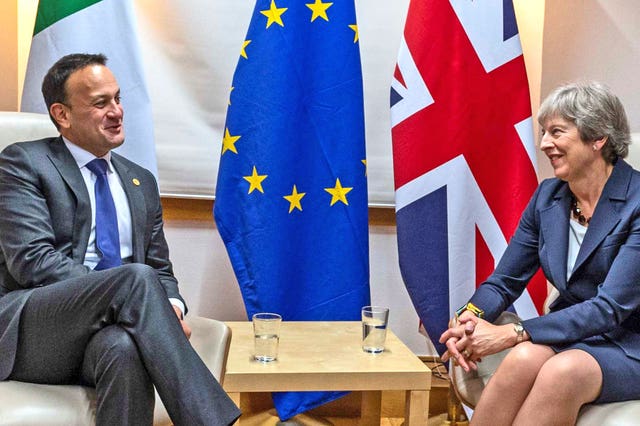 Akio Toyoda, chairman of the Japan Automobile Manufacturers Association, said: "If no withdrawal agreement is reached and the transition period through December 2020 is consequently not implemented, corporate activities and consumers will be adversely affected by the impacts of suspended production activities resulting from failed just-in-time logistics operations, declines in revenue, and revised vehicle sales prices caused by spiralling logistics and production costs.
"We hope that both the UK and EU governments will continue to make maximum efforts to reach a satisfactory settlement and that a "withdrawal without agreement" is avoided at all costs."
It comes after Foreign Secretary Jeremy Hunt urged warring Tories to get behind Mrs May's Brexit strategy following the backlash over the possibility of extending the transition period.
Meanwhile, the EU's chief negotiator Michel Barnier warned that the UK's withdrawal agreement could still fail over the issue of the Irish border, leading to an "extremely serious" no-deal Brexit.
Speaking to France-Inter radio, Mr Barnier said the deal was "90%" done and he was hoping to complete it "in a few weeks or a few months, as soon as possible".
But asked if he was convinced an agreement would be reached, he replied: "I have no deep conviction on this subject, because in the UK the political situation is very complex and I don't know what decisions Theresa May will take."
Asked if the whole deal could founder over the border issue, he replied: "My answer is yes."
Mr Barnier said that he believed the Brexit vote was fuelled in part by "nostalgia" as well as popular anger over the impact of globalisation, but said he had yet to find anyone who could explain how it would provide any answers to voters' anxieties.
The firestorm around Mrs May came as she signalled she is ready to delay the UK's final departure from the EU's hold until 2021 in a last ditch bid to end the deadlock over the Irish border issue.
Britain has secured a 21-month transition period following the formal date of Brexit in March 2019, to give authorities and companies time to prepare for new arrangements.
But EU chiefs have indicated this could be extended at the European Council summit this week in Brussels.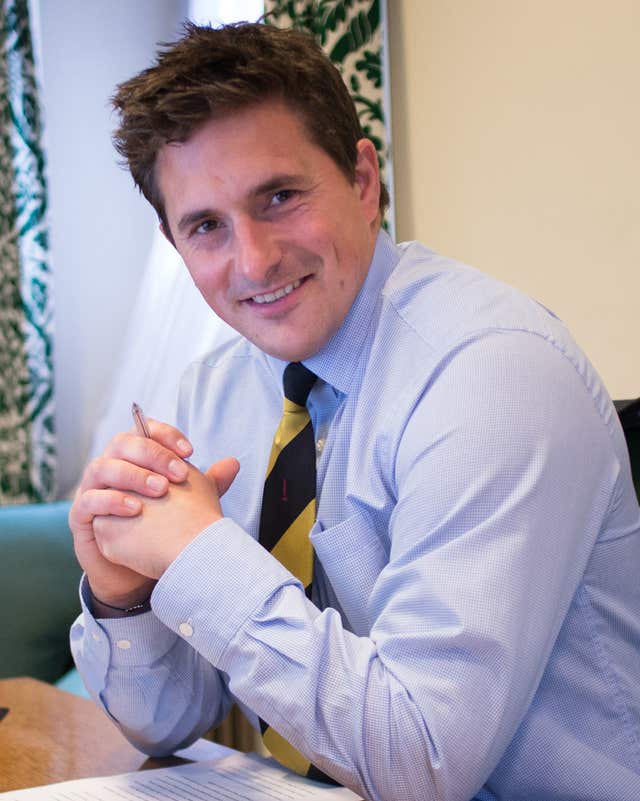 "She has held firm. She has stuck to her principles.
"It is precisely because she has not capitulated that we have not concluded this agreement.
"The one thing I would say to my colleagues is that the great strength of the EU in these negotiations is that the 27 EU nations have remained united.
"We now need to do the same behind Theresa May to maximise her negotiating leverage in Brussels and make sure she does come back with that deal that honours the letter and spirit of the referendum decision."
One of the most robust critics was vocal Tory backbencher and former soldier Johnny Mercer, who used an interview with The House magazine to open fire on the leadership.
Calling it a "shit show" he warned that if Tory internecine rows over Brexit let in Jeremy Corbyn "I don't think we'd be forgiven for a generation and we wouldn't deserve to be".
Jacob Rees-Mogg, the leader of the pro-Brexit Tory European Research Group, poured scorn on Mr Hunt's claim the Prime Minister was standing firm in the face of EU demands.
"Are you really telling me standing firm on the integrity of the United Kingdom is a really brave thing for the British Government to do? You would have thought this was to be taken as read," he told the Today programme.
"Surely no government would ever go into a negotiation and agree to carve up the country for the sake of an international organisation."