Hundreds of people from across the communities of Northern Ireland have come together for a church service to mark the 25th anniversary of the Shankill bomb.
The normally busy Shankill Road in Belfast was silent and closed to traffic on Tuesday as people gathered to remember the nine victims, including two young girls, who were killed when an IRA bomb detonated inside a busy shop on October 23, 1993.
One of the IRA bombers also died.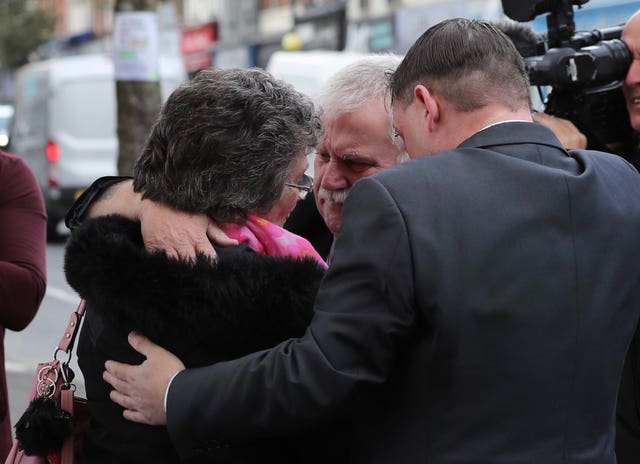 Victims from other atrocities during Northern Ireland's past, including the Ballymurphy massacre, attended in a show of solidarity with the Shankill families.
DUP leader Arlene Foster, North Belfast MP Nigel Dodds, Alliance leader Naomi Long, TUV leader Jim Allister and Ulster Unionist MLA Robbie Butler were among the politicians in attendance.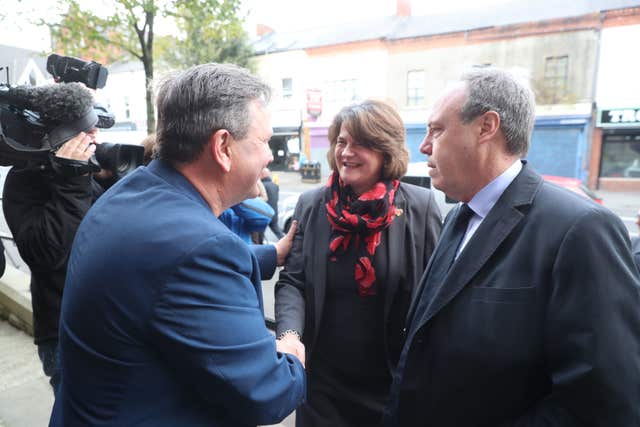 West Kirk Presbyterian church was filled to capacity, and lines of people gathered along the road outside to hear the service which was relayed outside by speakers.
Shops closed as a mark of respect during the service.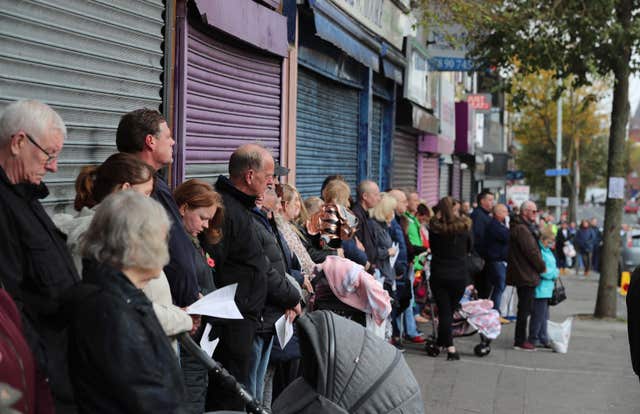 He said he had been overwhelmed by the number of messages of support for the families and communities.
Zoe McBride, who was just two when her mother Sharon was killed in the bombing, gave a Bible reading during the service.
"It is the first time she has done anything public so I suspect she will be nervous. She is a wonderful girl, she has done really well at school. Her mum would be so proud of her today, and I know I am so proud of her," he told Press Association.
The exact time that the Shankill bomb exploded – 1.06pm – was marked midway through the service.
School children from schools which the two youngest victims attended, seven-year-old Michelle Baird and 13-year-old Leanne Murray, laid flowers at the site of the blast at 1.06pm to mark the moment of devastation.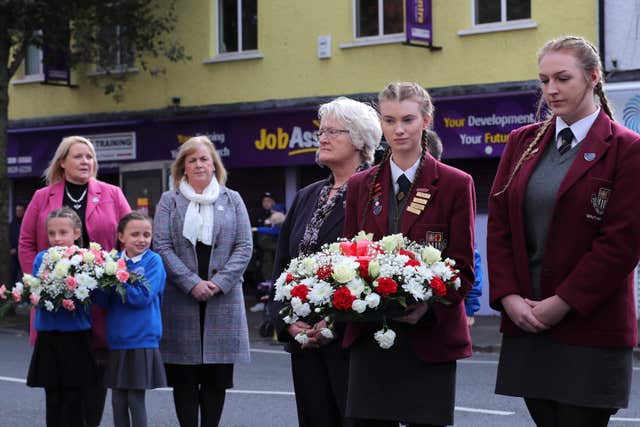 Mrs Foster spoke to Mrs Murray following the service.
"I think the message today that we were given during the service of hope is one that will resonate very well with the families and I know it's been a great comfort to them," Mrs Foster said.
She added: "I think it was wonderful to have a cross-community presence here today, people showing solidarity with victims, innocent people who were out shopping on a Saturday afternoon and whose lives were snuffed out, for no reason.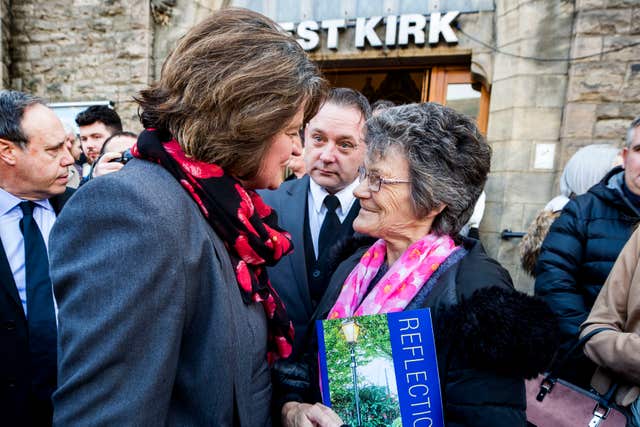 Mrs Foster later visited an exhibition about the Shankill bomb.